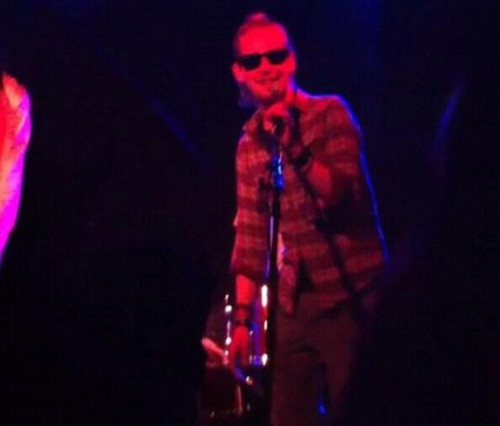 Macaulay Culkin has taken his love of pizza to a whole new level.
The Home Alone star is part of a new group called The Pizza Underground, a comedy tribute act who perform pizza-themed Velvet Underground covers.
Band members Matt Colbourn, Phoebe Kreutz, Deenah Vollmer and Austin Kilham feature along with Culkin in a video mash up of some of the band's greatest hits.
The eclectic homage to the thin and crispy, includes 'All the Pizza Parties' (All Tomorrow's Parties), 'Pizza Gal' (Femme Fatale) and 'Take a Bite of the Wild Slice' (Walk on the Wild Side).
The three minute and thirty second video sees them use empty pizza boxes for percussion, while 33-year-old Culkin plays the kazoo while wearing a slice of pizza on his face.
The clip was directed by Adrian Arredondo and premiered on Noisey's YouTube channel.
The group, who formed in February 2012 first premiered their pizza-themed Velvet Underground covers on a nine-track demo medley last month.
They have since performed a string of gigs, including Comic Arts Brooklyn and at a Lou Reed tribute show at anti-folk landmark the Sidewalk Cafe.
The Pizza Undergound begin a nationwide tour at Brooklyn's Night Bazaar.