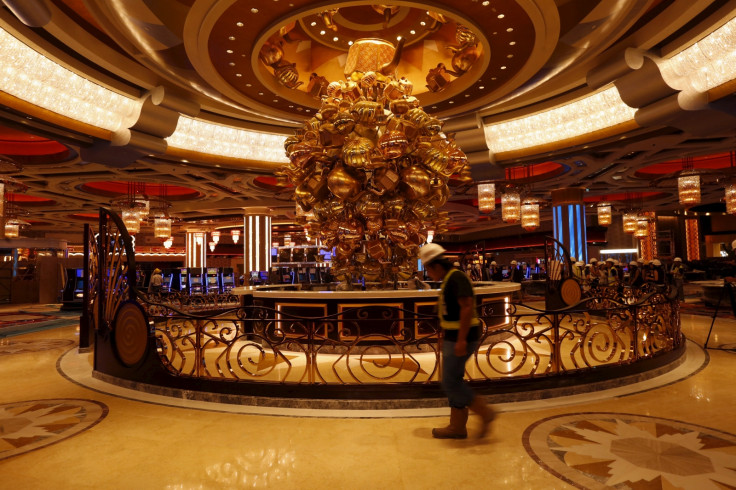 Revenue in Macau's casinos fell sharply in August as China's economic slowdown and a corruption crackdown from Beijing continued to hit the region's gambling industry.
Takings were 35.5% lower from a year earlier to 18.6bn Macanese Pataca (£1.5bn, €2.1bn, $2.3bn), the 15th straight month of falling revenues, Reuters reported.
Macau is the world's largest gambling centre ahead of Las Vegas, and the only place in China where casinos are allowed.
The city, which relies heavily on gambling and tourism from the mainland, has been hard-hit by Chinese President Xi Jinping's crackdown on corruption and a slowdown in China's economy.
On 31 August, the Macau government revealed its economy shrank 26.4% in the April to June period following a 24.5% decline in the preceding three months.
"The economic contraction was mainly due to a decline in exports of services, of which exports of gaming services decreased by 40.5% year-over-year and exports of other tourism services dropped by 21.5%," Macau's statistics agency said.
Ricardo Stu, an associate professor of business economics at the University of Macau, told Bloomberg: "As long as the downward trend in gaming revenue is not reversed, the decrease in GDP would continue."