Macau's casinos hit by China's anti-corruption drive
City's gaming industry will have to navigate headwinds in 2015 too.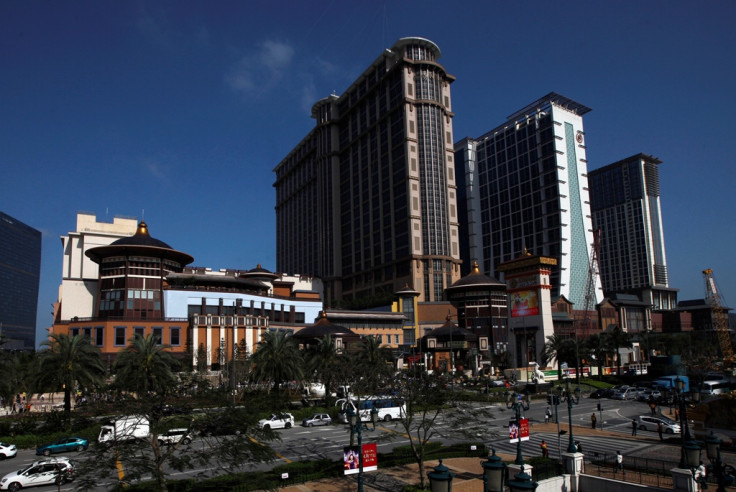 Macau's casinos recorded their worst year in 2014, amid China's anti-corruption drive, and analysts believe the city's gaming industry will have to navigate headwinds in 2015 as well.
Casino revenue in the city dropped 2.6% to 351.5bn patacas ($44bn, £28bn, €36bn) in 2014, after a record 30.4% monthly drop in December, according to data from Macau's Gaming Inspection and Coordination Bureau. Analysts polled by Bloomberg had forecast a 2% annual decline.
Casino revenue fell for a seventh successive month in December 2014, to 23.3bn patacas, marking the biggest drop since Macau began recording data in 2005.
Aaron Fischer, a Hong Kong-based analyst at CLSA, told the news agency: "2010 and 2011 had exceptionally high growth rates; Macau will never see those growth rates again.
"We will see stabilization in revenue in the second half of [2015], because the base becomes easier and also you've got new projects that will drive volume growth."
But not all analysts are as optimistic as Fischer.
Standard Chartered's Philip Tulk in Hong Kong said declining bets by high rollers, and not casino supply and demand, was what led to Macau's slowing revenue growth in 2014.
Beijing's crackdown has put off high rollers who account for two-thirds of Macau's casino receipts.
Tulk said: "Unless the top end recovers, the new capacity isn't going to drive gross gaming revenue significantly positively."
But "the VIP heyday is over. [China's] anti-corruption crackdown doesn't look to be a short-term phenomenon."
A 31 December memo, from gambling mogul Stanley Ho's SJM Holdings, obtained by Bloomberg, noted that it will be difficult for Macau's casinos to see a "breakthrough improvement" in the 2015 revenue as the industry experiences continued adjustments.
Slower and steadier growth should be expected as the market matures, Leong Man Ion, the deputy director of Macau's gaming regulator, told China's official Xinhua News Agency last month.
Leong expects the revenue slump to continue until the middle of 2015.
Wells Fargo, in a note last month, said that: "with revenue trends still decelerating sequentially, it is now unlikely that the overall Macau market will grow in 2015."
Macau's casino takings are seven times that of the infamous Las Vegas Strip and contributed over 80% of the government's revenue in 2014.
The city's gaming revenue shot up 42% in 2011 and 58% in 2010, according to official data.
Macau logged its smallest annual casino revenue gain of 9.7% in 2009, after records began in 2002.
© Copyright IBTimes 2023. All rights reserved.