Macau's casinos recorded their worst monthly performance on record, as the region's key gaming industry has suffered from the pro-democratic protests in Hong Kong and the anti-corruption campaign in the mainland China.
Total casino revenues declined 23.2% year over year in October to 28bn Macau patacas ($3.5bn, £2.19bn, €2.8bn), according to Macau's gaming authority.
The decline was the biggest since the city started recording the data in 2005. October also represents the fifth month of revenue decline for the gaming industry. Total revenues fell 11.7% in September, 6.1% in August, 3.6% in July and 3.7% in June.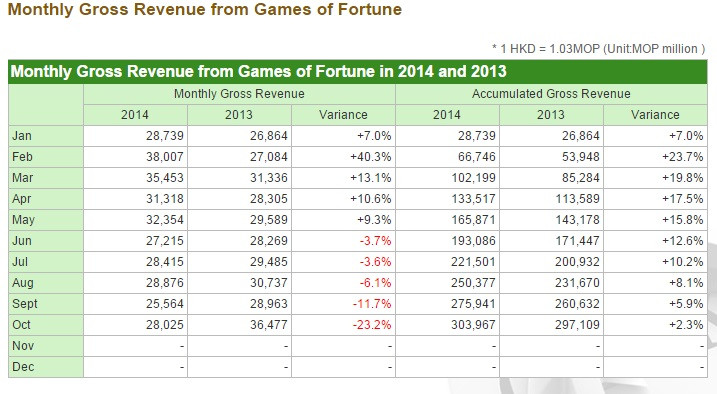 The former Portuguese colony has earlier become the world's largest gaming centre, overtaking Las Vegas in the US. The special administrative region of China primarily depends of gambling for its economic growth, and is the only place in Greater China where gambling is allowed.
The recent gaming revenue decline in the region has been primarily attributed to the ongoing anti-corruption campaign in China and the pro-democratic protests in Hong Kong, another China administered region.
Since taking office, the new communist government led by Xi Jinping has taken a tough stance against corruption in the country. The government has asked officials to cut spending on luxury goods and services. As a result, the number of Chinese tourists to Macau has come down.
In addition, recent pro-democracy rallies in Hong Kong are expected to have restricted some Chinese mainland tourists put off from visiting Macau. Many mainland tourists go to Macau via Hong Kong, as the two island cities are closely located.