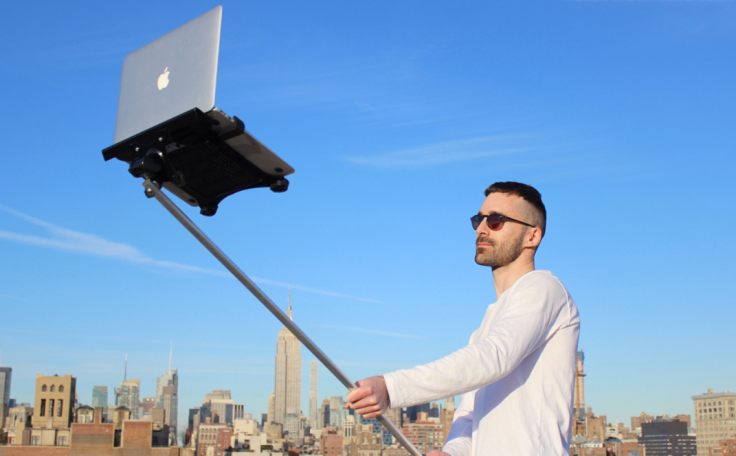 Oh the humanity. The sight of a selfie stick-wielding member of the public is enough to strike fear, despair and distain in the hearts of many, but now things could be set to get worst with the arrival of the MacBook selfie stick.
As you can guess from the name this gadget is designed to let socially unacceptable people plonk their full-sized laptops on the telescopic stick and take a snap. Despite the rise in selfie fatalities leading to countries to ban the art of vainglorious photography, this MacBook iteration is enough to make one sigh with defeat.
But hold the phone, before you sign off and retreat to a millennial-free safe zone, this utterly ridiculous product is just part of an art project highlighting the absurd state of narcissism and vanity we've been thrust into thanks to the unfurling of a rod topped with a mobile phone.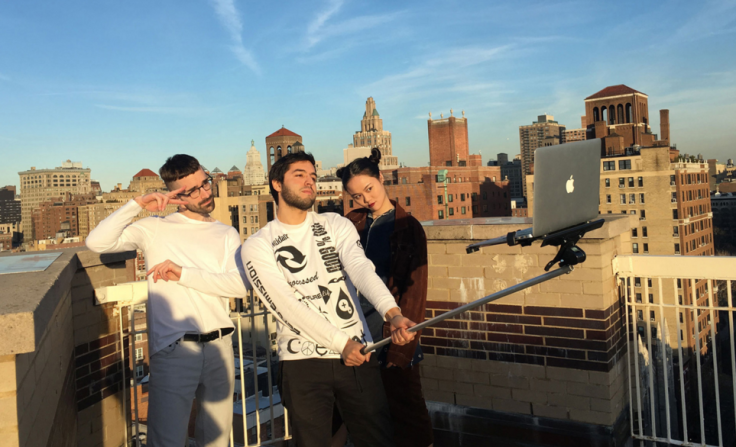 Artists Moises (Art404), John Yuyi and Tom Galle aren't really attempting to take the selfie craze to the next level of ridiculousness by using full-sized Macbooks on sticks – in fact you can't even buy the product, thank God.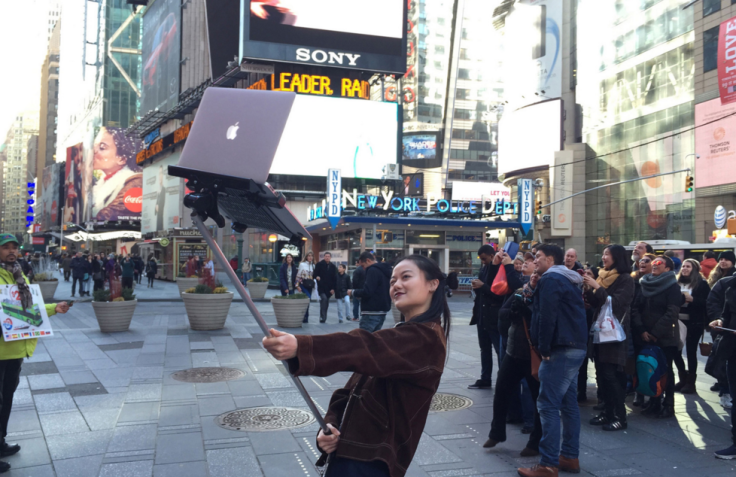 The collection of satirical snaps taken around New York show the trio standing around tourist favourites such as Times Square wielding their oversized gadgets in what an artsy person might say reflects our modern day oversized egos. Either that or they're just trying to get some exposure, which they've succeeded in doing. Panic over, people.