India declared most dangerous country to take selfies as Mumbai enforces 'no-selfie zones'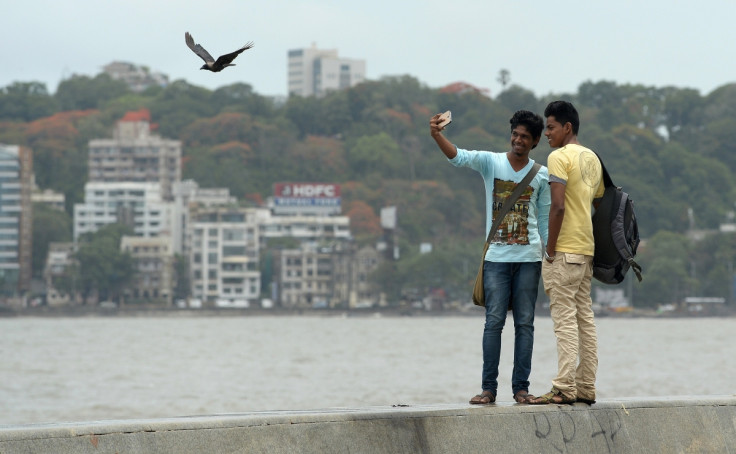 India has been declared the country with the most selfie deaths in the world, with a staggering 40% of worldwide deaths while taking a self-portrait having been recorded in the country. New research has revealed that as many as 19 people have died from selfie-related deaths in India since 2014.
The next country in line was Russia, which recorded seven selfie-deaths, placing India high above the rest of the world for selfie fatalities. In response, police in Mumbai recently declared 16 "no-selfie" zones across the city, with authorities warning that those who take selfies in risky areas would be fined.
Research conducted by Priceonomics revealed that one-third of all selfie deaths worldwide occurred because people fell from heights, particularly from cliffs or buildings. With India also having a very high drowning fatality rate at 20% of all drowning deaths worldwide, Mumbai's "no-selfie" zones have been imposed particularly along coastlines that don't have railings and barriers. Anyone venturing into the off-limit zones are likely to face a fine of 1,200 rupees (£12.50, $18), even if they are not taking selfies.
Priceonomics' report suggested that one-third of all selfie deaths (16 people) had occurred because people fell from heights, particularly cliffs or buildings. The second highest cause of selfie deaths was drowning (14 people). As recently as 15 February, an 18-year-old college student in India died after drowing in the Waldevi dam while taking a selfie. He is believed to have slipped while standing on a rock in the dam. His friend also drowned after jumping into the water to save him, the Times of India reported.
According to Priceonomics, 49 people across the world have died from selfie-related incidents, with 21-year-olds accounting for the highest percentage of deaths (27%). The research also found that males were much more likely to die from selfies than women, with nearly 74% of victims being male.
© Copyright IBTimes 2023. All rights reserved.