Mad Men star Jon Hamm recently completed a course of treatment in rehab for alcohol addiction, a rep for the actor has confirmed.
TMZ reports that the 44-year-old spent 30 days at the Silver Hill Hospital in New Canaan, Connecticut, just weeks before the HBO series' seventh season premiere on April 5.
A rep for Hamm confirmed the news with a statement released to NBC News, revealing: "With the support of his longtime partner Jennifer Westfeldt, Jon Hamm recently completed treatment for his struggle with alcohol addiction. They have asked for privacy and sensitivity going forward."
Although it is not known exactly when the TV actor was released from the rehab facility, Hamm was seen attending a Mad Men screening in New York on Saturday (21 March). He was also spotted walking through LAX airport in Los Angeles on Tuesday (24 March) alone.
Hamm's rep did not specify whether it was the actor's first rehab stay or if he has sought help for his alcoholism in the past.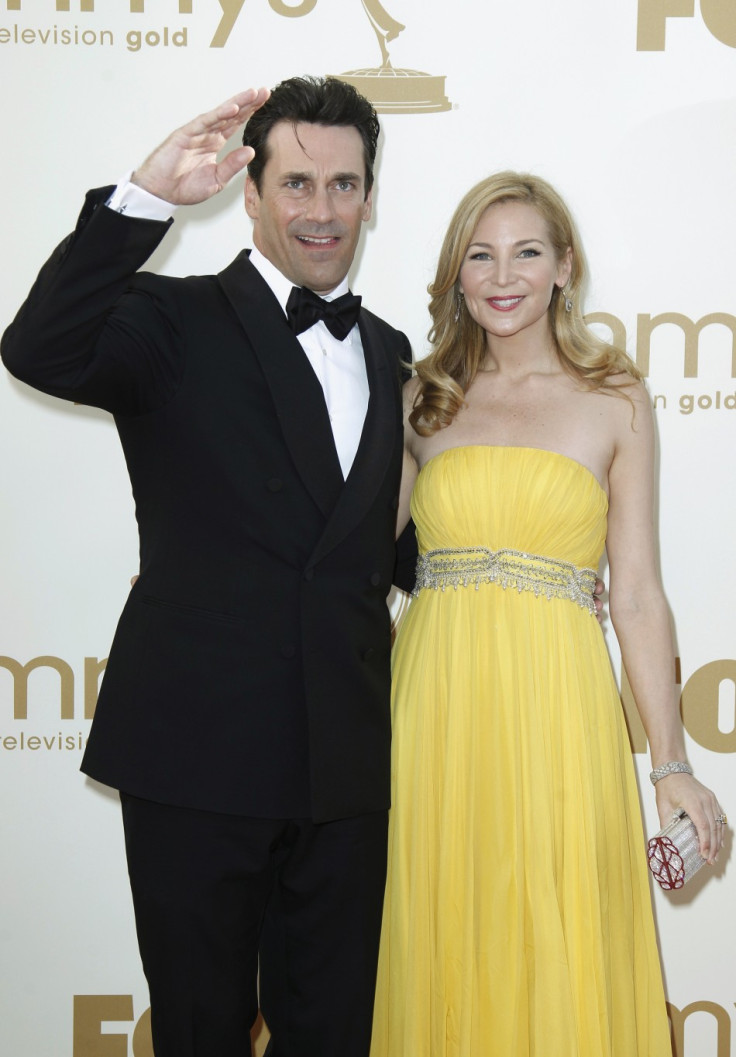 While the extent of his own drinking problems were not known until now, the Parks & Recreation star has spoken about his Mad Men character's heavy drinking in the past, telling the Mail Online in 2012: "I don't drink as much as Don Draper. I would be unconscious if I did." Hamm reportedly drank a glass of bourbon during the interview.
Hamm will make his final appearance as Draper when the final episodes begin airing next month. The show's popularity has soared throughout its eight year run and it earned the actor a best actor Golden Globe in 2008.
In addition to his role in Netflix's Unbreakable Kimmy Schmidt, Hamm is currently filming a new TV show, Wet Hot American Summer: First Day Of Camp, while he is also set to star in the Minions movie.