Although she is one of the world's biggest pop stars in history, very little is known about the life of Beyonce aside from her obvious success story and marriage to a famous rapper. However, an unauthorised biography promises to reveal the answers to the burning questions fans are desperate to answer.
Journalist and author J Randy Taraborrelli has teased fans with details of the superstar's biography, Becoming Beyonce, which is set for release on 27 October. After "exhaustive" interviews with those who knew the Flawless singer on her rise to fame, Taraborrelli has unearthed a bundle of secrets including why her marriage is a real "love story".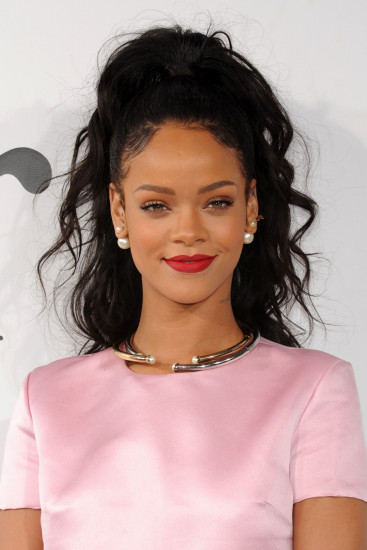 According to Madame Noire, the book will also reveal the truth about the infamous elevator fight in May 2014, which saw Beyonce's younger sister Solange Knowles attack Jay Z, 45, after a Met Gala party. Speculation has long been rife about the real nature of Jay Z's friendship with his Roc Nation protégé Rihanna and the book promises to expose exactly how the singer allegedly came between his marriage to Beyonce.
Beyonce, 33, has previously stated that Jay Z was her first serious relationship but Taraborrelli claims the singer had at least one boyfriend before meeting her future husband. In 2011, the Grammy-winner announced that her father Mathew Knowles was no longer managing her career.
While the separation was attributed to the Feeling Myself singer's desire to make her own business decisions, the biography teaser suggests it may be down to a different reason entirely. Confirming the book's release in October 2014, Taraborrelli said: "I can't think of a more intriguing subject than Beyonce.
"Therefore, we're breaking new ground with every chapter. From Destiny's Child to solo superstardom to her marriage to Jay Z, Beyonce has lived a most incredible, inspiring life. I know my readers will enjoy her journey." He added: "[Becoming Beyonce will feature] exclusive interviews with the people in the superstar's life who have been pivotal to her personal and professional development."
Becoming Beyonce is said to be "the first comprehensive biography" ever written about the singer and is being published by Grand Central Publishing, an imprint of Hachette group. Taraborrelli is a bestselling author who has also written biographies on Marilyn Monroe, Michael Jackson, Frank Sinatra and the Hilton family.