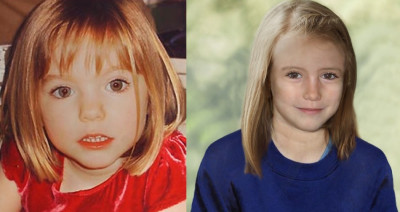 The parents of Madeleine McCann have repeated their belief there is hope that she will be found five years after her disappearance.
A new image has been released by police of how Madeleine would look now, in the lead-up to her ninth birthday.
Her parents, Gerry and Kate, have refused to give up hope that their daughter will be found, despite the years that have passed since Madeleine, then three years old, disappeared during a holiday in Praia da Luz, Portugal.
Gerry McCann told reporters that there was an "ongoing dialogue" with officials in Portugal. He said: "I am sure the investigation will get opened again in due course."
When Madeleine disappeared on 3 May, 2007, it launched a media frenzy which continues to this day.
However, the sad anniversary also serves to highlight the number of families in the UK looking for their lost children. More than 230,000 missing children reports are made in the UK every year. Although the majority are later found, hundreds are thought to disappear without trace.
A series of events are planned to take place in more than 18 countries on International Missing Children's Day - 25 May - to highlight the scale of the problem.
IBTimes UK looks at some of the children for whom the search continues. For more information on the missing children, visit the Missing People charity website.