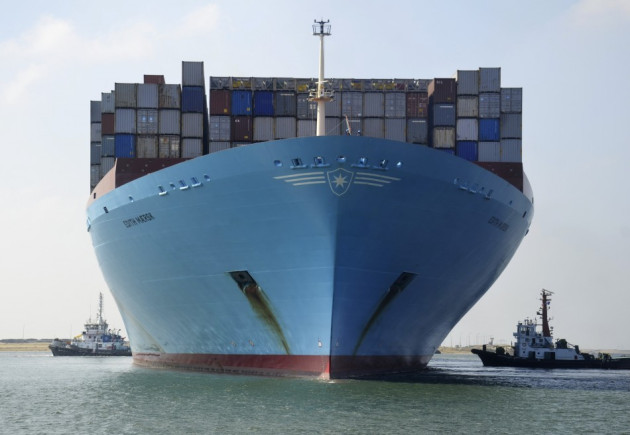 Danish shipping and oil major A.P. Moller-Maersk reported a stronger-than-expected net profit for the first three months of 2013, owing to higher freight charges and lower expenses.
The group posted a net profit at $790m (€614m/£518m) for the first quarter, above the analysts' estimates of $726m. However, profits were down 30% from the year-ago quarter. The annualised return on investment after tax was 8% in the quarter as compared to 10.2% reported for the same period, a year ago.
Maersk Line, the container shipping business of the company, reported a profit of $204m against a loss of $599m a year ago. The annualised return on investment after tax was 4% in the January-March period as compared to a negative 12.7% a year ago.
Maersk forecasts that its 2013 profit would be lower than the 2012 result of $4bn, but said Maersk Line, the world's biggest container carrier, would exceed 2012's earnings of $461m.
"We have improved our performance in the past year and we are satisfied with our result for the first quarter. Maersk Line is much more competitive and has gained strength to deal with the challenging shipping markets. During the year, Maersk Oil has replaced its reserves successfully and we will continue with a high exploration level to develop our portfolio for the long term. APM Terminals continues to progress in growth markets while Maersk Drilling has overcome its operational issues and is back on track," said Group Chief Executive Nils S Andersen in a statement.
Lower economic activity in the recession-hit eurozone has soaked away the demand for seaborne goods, making it tougher for top container-shipping lines such as Germany's Hapag-Lloyd and Maersk Line to operate.
Hapag-Lloyd, Europe's fourth-largest container-shipping line, reported an almost 50% reduction in first quarter loss in 2013 after freight rates rose and forecasted an operating profit for 2013.