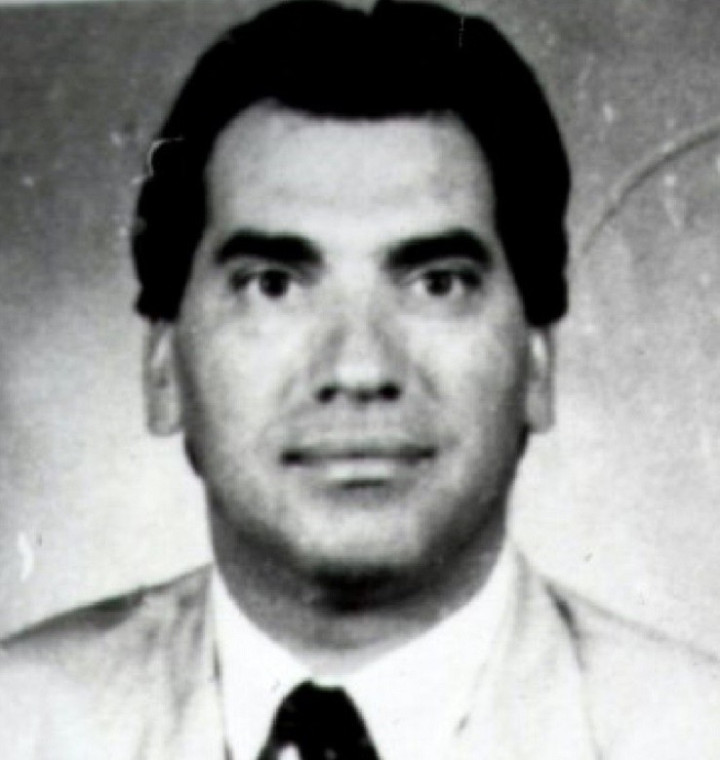 A mafia boss who "spread terror" in Sicily before moving to London as a fugitive 20 years ago has been denied bail, while Italian authorities seek his extradition.
Domenico Rancadore, 64, aka 'U profissuri' (the professor) was arrested at his home in Uxbridge, West London, under a European arrest warrant, earlier this week.
He was re-arrested and remanded in custody on Friday at Westminster Magistrates' Court, after a second and more detailed arrest warrant was sent by the Italian minister of justice to correct "significant deficiencies" said to be contained in the first one.
"Rancadore was one of the heads of an armed criminal organisation known as Cosa Nostra, which is said to be one of the most powerful Mafia organisations in Italy," Prosecutor Benjamin Seifert said, citing the warrant.
"[Cosa nostra is] made up of thousands of members spreading terror in Sicily by imposing its rules and controlling the area and systematically murdering anybody who did not comply with the will of the members of the organisation."
Rancadore became a fugitive from justice in 1994, after he faced trial for mafia-related crimes in Palermo.
The mobster was eventually sentenced in his absence for Mafia association and extortion in the late 1990s, but by then was already living in Britain under a false identity.
He has been living in a typical British semi-detached house in Manor Waye, Uxbridge, for the last 13 years.
Defending lawyer Euan Macmillan contested reports that Rancadore lived in luxury, saying the house is worth approximately £300,000.
According to Italian authorities he was a leading 'Man of Honour' of the Palermo Mafia 'family', with a senior managerial role in the Caccamo chapter and, in particular, he was the head of Cosa Nostra in the district of Trabia.
Seifert said Rancadore allegedly collected bribes from local builders and kept relations with other mafia bosses as well as "imparted orders and instructions" to his subordinates.
Two of his henchmen were arrested in 1995 for delivering a lamb's head and 10 bullets to a prison chaplain, whose charitable activities conflicted with the mob's business, Italian media reported.
Father Don Gino Sacchetti also had his car set on fire over plans to build a rehab centre for drug addicts next to a residential complex owned by the Mafia. The plan threatened to affect the value of the houses, Il Corriere Della Sera newspaper reported.
A note with the bullets read: "One is for your head, one for your heart. One is for the coup de grace. This is your final warning."
Rancadore, who now has long grey hair, appeared calm but serious at the hearing.
The father of two only smiled when Macmillan told the court the convicted boss had given his assumed name to arresting police officers because that is the name he has been living under for the last two decades.
Rancadore used his wife's Anne maiden name - Skinner - and was known in the neighbourhood as Mark or Marco Skinner, Macmillan said.
"I know him very well and he's one of the best neighbours you could ever have," Joan Hills, a 76-year-old neighbour, told the BBC.
Rancadore allegedly tried to escape through the back door as police knocked at the front, but came face to face with a waiting detective constable.
Anne Skinner was in court with the couple's daughter, Daniela.
Remanding Rancadore into custody until his next hearing on 22 August, District Judge Quentin Purdy said Rancadore had been actively evading "any form of identity" and "apprehension for a significant period of time".
Rancadore is fighting the extradition.