A fugitive and allegedly dangerous Mafia boss, who has been arrested in London, has been living incognito in a commuter belt suburb for 20 years and might continue to do so due to faulty documentation, a court has heard.
British police apprehended Domenico Rancadore, 64, aka 'U profissuri' (the professor) at his home in Uxbridge, West London, following a request from Italian authorities.
Roncadore, described as a "leading figure" of Sicilian Cosa Nostra by Italy's interior ministry, became a fugitive from justice in 1994, after he faced trial for mafia related crimes in Palermo.
The mobster was eventually sentenced in his absence for Mafia association and extortion in the late nineties, but by then was already in Britain under a false identity.
Defending lawyer Euan Macmillan told an extradition hearing at Westminster Magistrates' Court that Roncadore arrived in the UK in 1993, the same year Cosa Nostra's boss of bosses Salvatore 'Toto' Riina was apprehended and months after the murders of leading anti-Mafia judges Giovanni Falcone and Paolo Borsellino.
"He has led a blameless life in this country for the past 20 years. He has lived a quiet life and his family have grown up here," Macmillan told the court.
Roncadore who now sports long grey hair, appeared calm throughout the hearing.
Wearing a blue shirt with dark trousers and helped by an Italian interpreter the convicted mobster told Judge Quentin Purdy he didn't consent to being extradited back to Italy.
"His life is here, his family is here, his community ties are here," Macmillan said.
Roncadore has been living with his English wife and two children at his home in Manor Waye, in Uxbridge. He used his wife's Anne maiden name and was known in the neighbourhood as Mark Skinner.
"I know him very well and he's one of the best neighbours you could ever have," Joan Hills, a 76-year-old neighbour, was quoted as saying by the BBC.
"They have been here for years. I've seen the children grow up with my children. I don't know the ins and outs of this, but they are the nicest people that you could wish to meet."
Anne Skinner, who was in court with the couple's daughter, is believed to be the daughter of a former Italian diplomat.
Judge Purdy said Roncadore tried to escape out of his back door after police, executing a European Arrest Warrant issued in January 2012, knocked at his door.
"He fled as soon as he discovered they were there, without further inquiry," the judge said. However he came face-to-face with a waiting detective constable and was lead to a police station.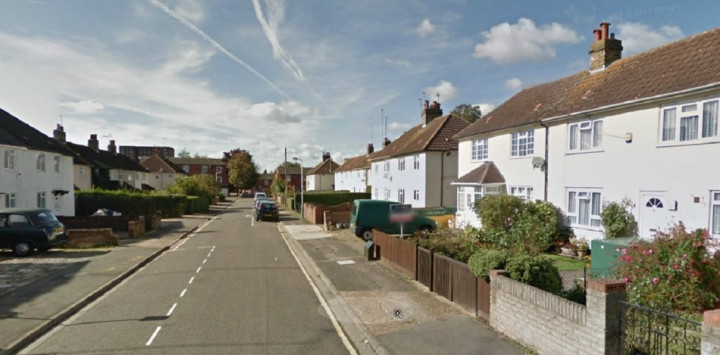 "This is a man who takes flight if the opportunity presents" said Judge Purdy remanding him in custody until a bail hearing tomorrow.
Macmillan had argued Roncadore was unlikely to flee since he has no travel documents, had never renewed his Italian passport and also suffers from a heart condition.
Italian authorities said Roncadore/Mark Skinner had been running a travel agency and led a well-heeled life in London.
In Sicily he was as a qualified PE teacher - a job that gained him his nick name - which provided he front for his alleged criminal activity, as well as a tidy retirement pension.
However, according to the Italian Interior Ministry he was a leading 'Man of Honour' of the Palermo Mafia 'family', with a senior managerial role in the Caccamo chapter.
"In particular, in the 1990s, he played the role of chief of the Cosa Nostra in Trabia, Palermo," the ministry said.
The arrest was celebrated as a great victory in the war against organized crime in Rome.
"We are putting another fugitive mafia boss behind bars," said deputy prime minister Angelino Alfano.
"Applause and thanks to all the law enforcement agencies for having brought to justice one of the most dangerous fugitives still in circulation," said deputy interior minister Philip Bubbico.
"It was a brilliant operation, accomplished thanks to the hard work of the police and judiciary, and the international co-operation given by Interpol," he said. "Today has allowed us to take another important step in the battle against the Mafia and organised crime."
However, Roncadore may yet find himself back among the privet hedges and lace curtains of Uxbridge as Westminister Magistrates' Court heard there were "significant deficiencies" with his arrest warrant.
District Judge Quentin Purdy said: "The warrant may be such it has to be discharged." Prosecution said further documentation is to be sent by Italian authorities.
Roncadore blew a kiss to his wife and daughter sitting in public stands as he was led out of the court room.