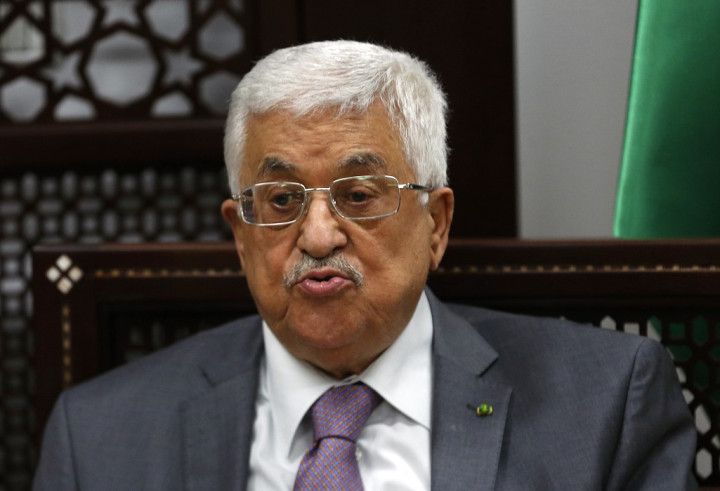 Palestinian Authority President Mahmoud Abbas is to ask French President Francois Hollande to recognise a Palestinian state in a meeting in Paris this week, according to the Palestinian Authority's Foreign Minister.
"The world is more convinced now than ever before that Israel has been thwarting international efforts by stealing Palestinian land to build settlements, and that has created a much better atmosphere for a positive international response to Palestinian demands," Riyad al-Maliki said.
"We are going there (UN Security Council) to say that it's time the world took a clear position towards occupation which should come to an end after things have reached an impasse."
The Palestinian leader is to request that Hollande support a draft resolution to be submitted to the UN Security Council which would demand an Israeli removal from the occupied Palestinian Territories.
Al-Maliki added that the PA were awaiting a response from the United States before the UN General Assembly. He said that if the US rejected such a plan, the PA would submit a resolution calling for the end of Israeli occupation to the UN Security Council at which the US holds veto power.
"If the US vetoes the Palestinian draft resolution, that means they were not serious and are contradicting their own words," al-Maliki said.
Senior Palestinian official Hanan Ashrawi said that the PA would seek a three-year deadline for Israeli withdrawal from the Palestinian Territories.
"We will be seeking a Security Council resolution on ending the occupation on a specific date," said Ashrawi, a member of the governing body of the Palestine Liberation Organisation (PLO).
"We should know that the occupation will end within three years."
Abbas' plan for an Israeli withdrawal within three years has been supported by the Arab League. It also seeks the establishment of a Palestinian state within the 1967 borders before Israel captured the territories in the Six Day War.
In the recent seven-week conflict between Israel and the militant faction Hamas, over 2,100 Palestinians - mostly civilians - lost their lives. All but five of the 68 Israeli fatalities were soldiers.