Israeli Troops Kill Palestinian Man in West Bank Raid to Arrest 'Hamas Operative'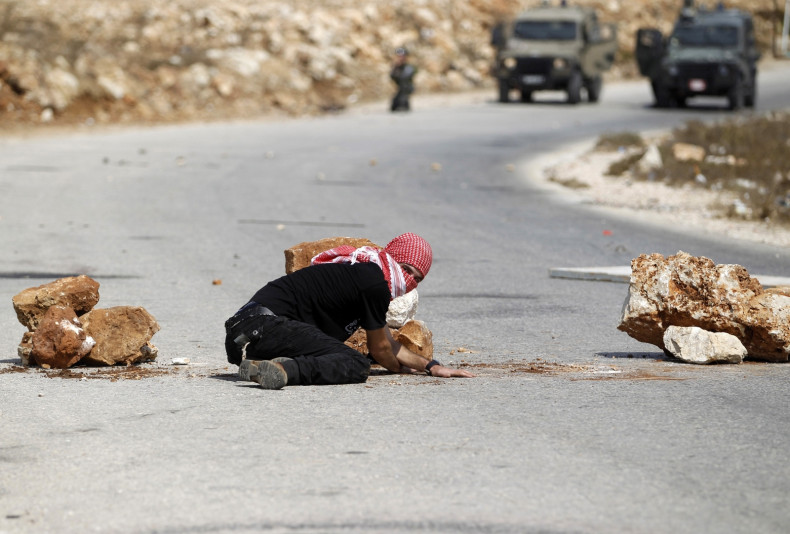 Israeli troops killed a Palestinian man at a refugee camp in the occupied West Bank in an overnight raid to arrest a Hamas operative, the Israeli military and a Palestinian medic said.
Ahmad Betawi, director of Ramallah Hospital, confirmed that 22-year-old Essa Qatri was shot in the chest with live fire during the raid and died before reaching the hospital.
The soldiers were allegedly seeking to arrest a Hamas militant but were met with a "violent riot" from approximately 50 Palestinians who threw stones, petrol bombs and burning tires, an Israeli military spokeswoman said.
The military said that Qatri "attempted to hurl an explosive device" at Israeli troops who responded with fire.
"A main instigator attempted to hurl an explosive device at the force who opened fire in response," it said in a statement.
It added that the target of the raid had been arrested and found with weapons.
Palestinians are seeking a future state which includes the occupied West Bank, the Gaza Strip and East Jerusalem.
US Secretary of State John Kerry is attempting to revive peace talks after they broke down in April following the announcement of a new reconciliation agreement between Fatah and Hamas.
Gaza is still recovering from a 50-day conflict which saw more than 2,100 Palestinians killed as well as 66 Israeli soldiers and seven Israeli civilians.
The occupied West Bank was notably calmer than the Gaza Strip over the summer but it still witnessed several Palestinian deaths and the biggest protests against the Israeli occupation for years.