A new slate of NBC News/Marist polls released on Sunday (20 August) reveal that majorities in three swing states that voted for President Donald Trump now find his conduct in office "embarrassing".
The polls found that 63% of registered voters in Pennsylvania and 64% in both Wisconsin and Michigan are embarrassed by Trump's conduct while at the White House. Roughly a quarter of registered voters in those states said they are "proud" of his conduct, the polls said.
According to NBC News, the polls also found Trump's job approval rating in those states to be below 40%. Trump's approval ratings stand at 34% in Wisconsin, 35% in Pennsylvania and 36% in Michigan.
In Wisconsin, only 17% of voters strongly approve of Trump. Meanwhile, 56% disapprove of the president—42% of them strongly disapproving.
In Pennsylvania, 17% of voters strongly approve of Trump while 54% disapprove—41% of them strongly.
In Michigan, Trump counts on the strong approval of 19% of voters. However, 55% of voters disapprove of Trump, including 40% who strongly do.
NBC News noted that Trump won all three key states during the 2016 presidential election by a combined 80,000 votes. He became the first Republican nominee to carry these states since the 1980s.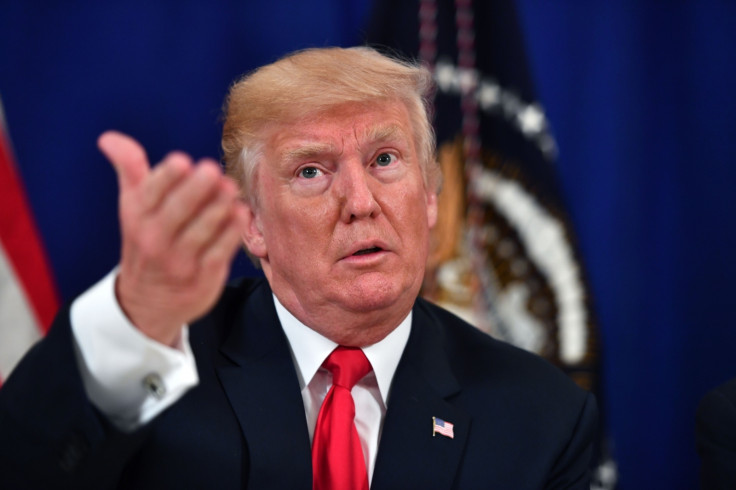 While Trump may not have the support of many voters in these states, he does earn high marks for his economic policies. Michigan voters by a 42-to-39 percent margin said the US economy has strengthened thanks to Trump's decisions. The margin is 45-to-38 percent in Pennsylvania and 41-to-41% in Wisconsin.
When it comes to international issues, Trump gets bad marks, the polls found. Some 60% of voters in all three states said they believe the US' role on the international stage has been weakened by Trump.
Good news for Democrats
The polls also released some positive findings for the Democrats. In Michigan, 48% of voters prefer a Democratic-controlled Congress ahead of next year's midterm elections, compared with 35% who prefer a Republican-controlled one.
In Pennsylvania, Democrats lead preferences by 10 points on congressional preference, 47% to 37%. In Wisconsin, that lead drops to eight points, 46% to 38%.
The three polls were conducted 13-17 August, a day after the white supremacist rally that ended with a deadly car attack in Charlottesville, Virginia. In total, 795 voters in Michigan, 773 voters in Pennsylvania and 801 voters in Wisconsin were polled.