#MakeFunOfErdogan: Turkish president mocked after satirical song provokes diplomatic spat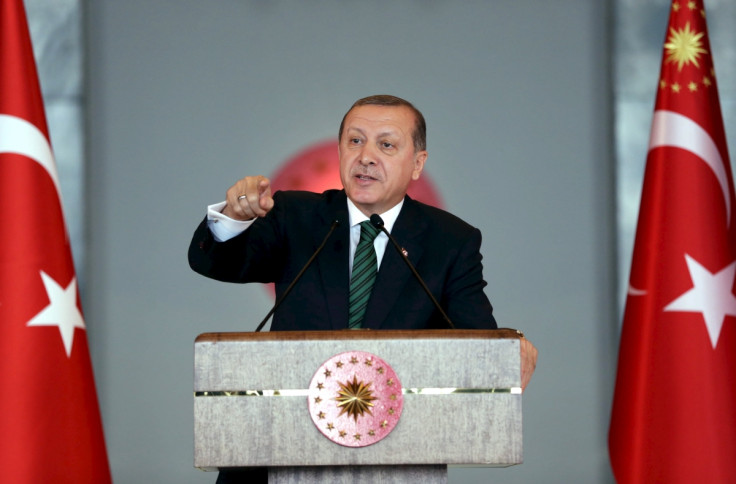 Critics from around the world have taken to Twitter to mock President Recep Tayyip Erdogan, after the German ambassador was summoned by furious Ankara officials to be questioned about a satirical song mocking the Turkish leader.
The song, shown on German public broadcaster NDR, ridicules Erdogan for his crackdown on press freedom, and features footage of demonstrators battling riot police.
Germany's Foreign Office said that at the meeting with Turkish officials, ambassador Martin Edelmann had refused to apologise for the video, and instead reiterated Germany's commitment to press freedom.
"(It has been) made clear that despite all the interests Germany and Turkey share, the view on press freedom, freedom of expression is non-negotiable for us," a government spokeswoman said at a press conference in Berlin, Reuters reported.
On Twitter, the #MakeFunofErdogan hashtag is trending, with users posting videos, comments and pictures ridiculing Erdogan. NDR has reposted the offending video, with subtitles in several languages.
Prosecutors in Turkey have opened investigations against more than 2,000 people for criticising Erdogan since he became president 18 months ago, among them a 13-year-boy and Turkish World Cup star Hakan Sukur. One man was prosecuted for posting a picture comparing Erdogan to Lord of the Rings character Gollum.
Turkey has also clamped down on internet access under the government of Erdogan's conservative AKP party, passing several laws tightening control of the internet after videos and documents were distributed that allegedly showed corruption by top officials, including Erdogan's inner circle.
In recent months, Germany has engaged in negotiations with Ankara in an attempt to reach an agreement on the response to the refugee crisis, that has seen millions leave Turkey to travel to Germany, which has offered asylum to refugees.
© Copyright IBTimes 2023. All rights reserved.