Makha Bucha Day: 1,250 Buddhist monks stage beautiful candlelit ceremony at Thailand's Dhammakaya temple
More than a thousand Buddhist monks took part in a beautiful candlelit ceremony at the Wat Phra Dhammakaya temple in Pathum Thani province, north of Bangkok, to mark Makha Bucha Day. The festival, which falls on the full moon day of the third lunar month, commemorates a day when 1,250 monks gathered to be ordained by the Buddha.
Looking more like a UFO than a Buddhist temple, the glitzy Wat Phra Dhammakaya temple is Thailand's wealthiest place of worship, and its members include some of Thailand's most powerful politicians. The temple has been dogged by allegations of corruption for years. In 2015, Thai Buddhism's governing body, the Sangha Supreme Council, cleared the monastery's abbot of allegations that he had embezzled donations.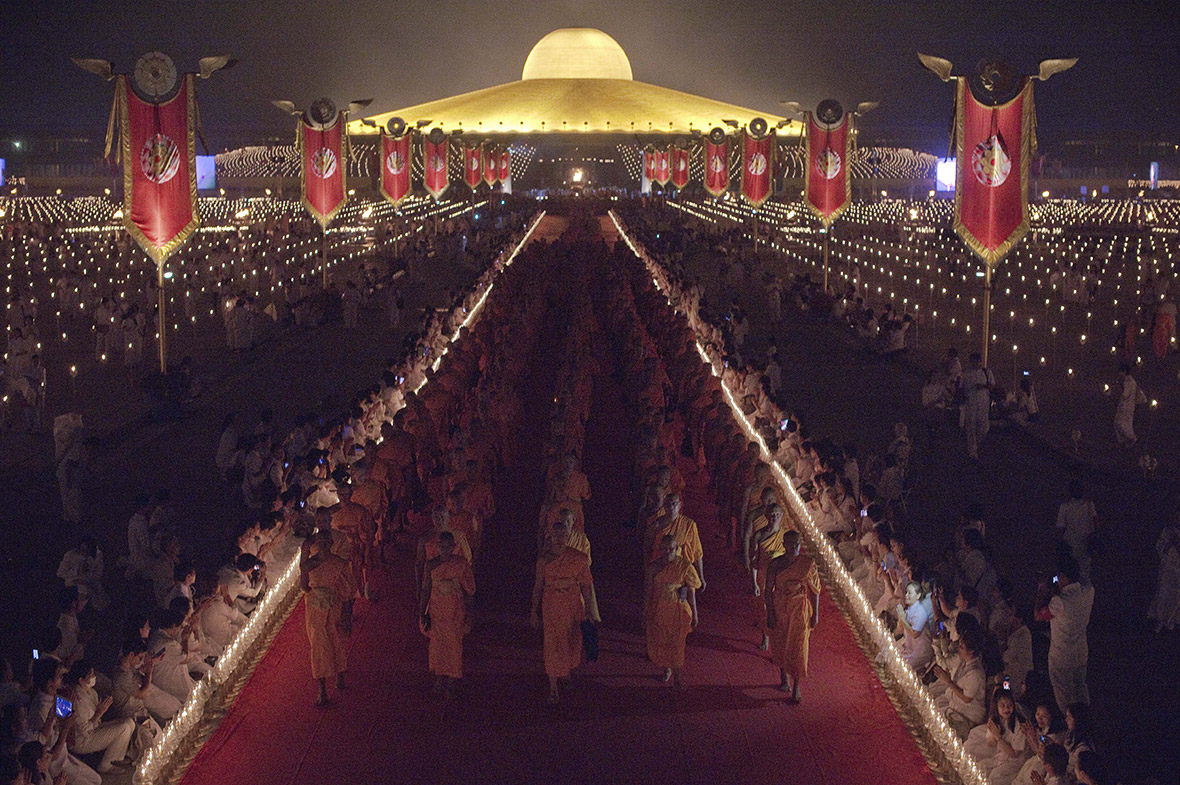 Makha Bucha ceremonies were also held at other Buddhist temples in Thailand, Myanmar, Laos and Cambodia. The festival is also celebrated in India, where it is known as Magha Puja.
© Copyright IBTimes 2023. All rights reserved.