Blue Ivy Carter, the seven-year-old daughter of Beyoncé and Jay-Z, sings in her mother's new documentary, "Making the Gift" and steals the limelight from Queen Bee.
The documentary shows the creative process behind Beyoncé's Lion King-inspired album, "The Gift". The documentary was premiered on ABC on Monday night. Blue Ivy stunned the viewers with her cameo appearance in the film's "Spirit" music video, as also seen in the documentary's preview clip which was uploaded by 'Queen B' on Instagram.
The footage of Blue from the documentary shows Bey writing down the lyrics and singing them with her daughter before the little one takes to the mic and wows viewers with her confident rendition of "Brown Skin Girl".
In the intimate moment between Beyonce and her daughter, Bey holds the lyrics up to help her daughter, but Blue sings confidently without taking help.
"The Gift", the 27-track album inspired by the iconic Disney movie, has been released by Beyoncé in collaboration with several African artists, producers, and musicians. "Brown Skin Girl" from "Spirit" album has earned praises for celebrating women and girls of colour.
"Brown skin girl / Your skin just like pearls / The best thing in the world / Never trade you for anybody else," read lyrics of the song. The documentary even includes viral video clips of parents singing the song to their daughters, reports Harpers Bazaar.
Talking about her daughter in the documentary, the 38-year-old singer explains what she feels about the song.
"When I see fathers singing 'Brown Skin Girl' to their daughters, to know that my daughter can have the same opportunities and feel confident and feel like she doesn't have to take her braids down and she can comb her afro out and she can glisten in her brown skin... That is why I make music," said Beyonce.
The "Irreplaceable" singer also spoke about motherhood. She said when someone becomes a mother, the love for her children is "deeper than anything you can imagine." Beyonce added that the love was earth, time and space, reports E! News.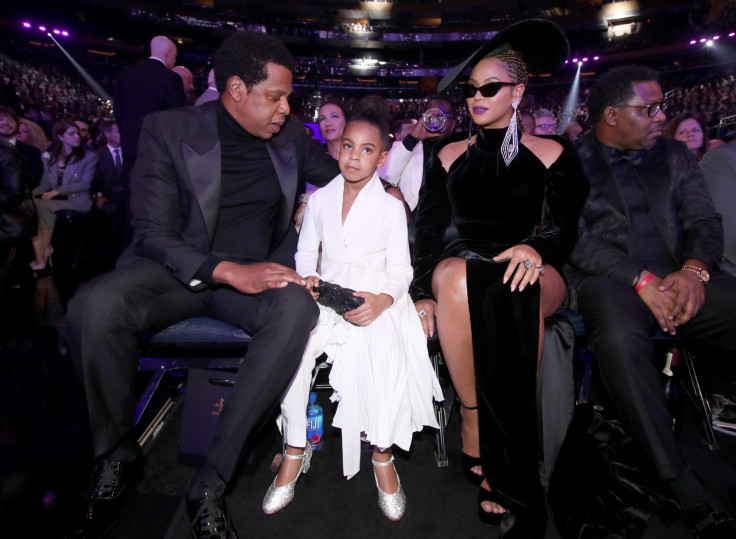 While the eldest daughter of Beyoncé with husband Jay-Z has stolen the spotlight, "Making the Gift" also includes the couples younger twins, two-year-old Rumi and Sir. The first scenes of the documentary shows Bey, Jay-Z and their kids on a trip to Africa.