A novel compound that can kill the parasite which causes malaria at multiple life-cycle stages has been discovered and could lead to a single dose treatment costing just $1 (63p).
Researchers found the compound DDD107498 works by a different mechanism to other antimalarials by blocking protein synthesis. It inhibits a gene that encodes PfeEF2, which regulates protein production.
It blocks a specific part of protein synthesis that is not targeted by current antimalarials – providing a different way of killing the parasite.
The study was published in the journal Nature and shows how the compound has been successful in mouse models for the study of malaria. Researchers are now beginning preclinical development and hope to start human trials in the next 12 months – although corresponding author Ian Gilbert said it is "difficult to be precise".
According to the World Health Organization, there were around 198 million cases of malaria in 2013, resulting in 584,000 deaths. The parasite, Plasmodium falciparum, has developed resistance to many of the current drugs, meaning new antimalarials are vital.
Gilbert, from the University of Dundee, told IBTimes UK that if their compound gets through all the testing stages, they hope it will have a good impact. He said: "It's got a couple of exciting properties that we've seen at this stage. It has the potential for single dose treatment. It also has the potential for someone to stop somebody getting malaria in the first place. Not as a vaccine but it could be used as a prophylactic."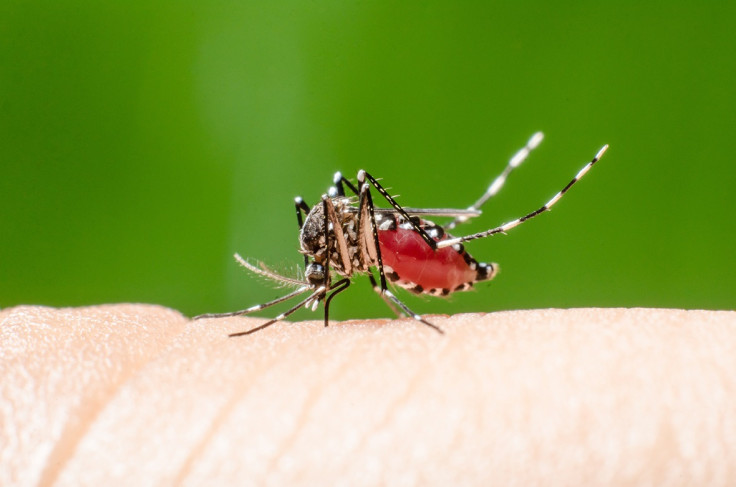 The team took a collection of around 4,500 compounds and tested them against the malaria parasite. After getting a "chemical start point", they made it more potent at killing the parasite by going through cycles of testing and designing.
"Then the compound we've got at the end that is very active against the parasite," Gilbert said. "The parasite has a very complicated life cycle and the compound seems to target various different stages, which is one of the reasons why we're excited about it.
"It can attack the form you get in the blood, when you get the symptoms, and a form in the liver, which is why it could potentially be used for prevention.
"Also there's another form where the parasite changes to a form that infects the mosquito. When it bites someone with malaria it takes a different form of the parasite, and our compound also seems to work against that. It could potentially also be used to stop the transmission of malaria from people who are infected to other people."
While there is still a long way to go before the compound becomes a drug, Gilbert said it would likely to be used in combination with other drugs to slow down resistance generation, as well as combinations of other health measures such as vaccines. He added: "It's a complicated issue and you're going to need combinations of things – drugs, vaccines, bed nets, public health measures.
"Elimination – from my understanding – would be a combination of a lot of different measures. [But] anything that can be done to reduce the death rate is really good."