Malaysia Airlines Flight MH370: Australian Firm Claims Wreckage Spotted in Bay of Bengal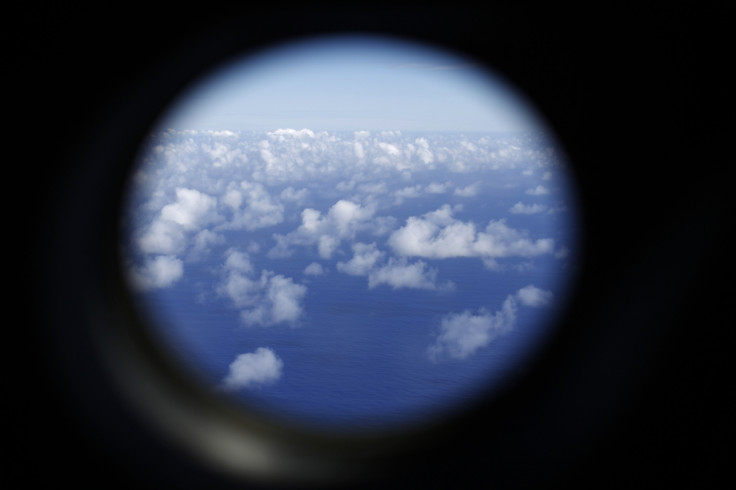 An Australian-based company, GeoResonance, has claimed that it has sighted wreckage of the missing Malaysia Airlines flight MH370 in the Bay of Bengal, using satellite images scanned over 772,000 sq miles and 20 different technologies to analyse the data.
The company began its search on 10 March and focused its efforts on the north of the MH370's last known location. The possible wreckage site narrowed down by GeoResonance is about 3,000 miles away from the current location where most of the search operation is concentrated.
The team at GeoResonance analysed the data using nuclear reactor technology designed to find submarines and warheads, according to the company spokesman, David Pope.
Elements of commercial aircraft were detected by the researchers at GeoResonance, which might add credence to their claim.
"We identified chemical elements and materials that make up a Boeing 777... these are aluminium, titanium, copper, steel alloys and other materials," another company spokesman, Pavel Kursa, said in a statement.
To back the findings, GeoResonance scientists analysed images taken on 5 March, three days before the plane went missing, and compared them with later images.
"The wreckage wasn't there prior to the disappearance of MH370," Pope said.
"We're not trying to say it definitely is MH370. However, it is a lead we feel should be followed up."
However, Malaysia's Civil Aviation Director-General Azharuddin Abdul Rahman told the Star Newspaper that the department was yet to receive the information from GeoResonance.
"We will have to check and verify this report."
TomNod Image found in Gulf of Thailand
Meanwhile, a recreational pilot in the US has closed in on a TomNod file of an underwater plane in one piece, after scanning thousands of satellite images.
Michael Hoebel, 60, found a picture showing a one-piece plane floating under the water in the Gulf of Thailand, the place over which the vanished aircraft made its final communication with air traffic control.
"I was taken aback because I couldn't believe I would find this," he told WIVB.
"The lighter skin where the wing attaches to the fuselage - you see that lighter skin [here in the image]."
He was then asked by a reporter if it could be an image of a shark, to which he replied: "That's a 210ft shark."
He reportedly contacted the Federal Bureau of Investigation and the National Transportation Safety Board about his findings but has not heard from them yet.
© Copyright IBTimes 2023. All rights reserved.