Malaysia Airlines MH17: Cameron Pledges Those Responsible Will be 'Held to Account'
David Cameron has joined international leaders insisting those responsible for the MH17 attack must be "held to account" amid growing signs the incident could prove to be a game changer in the international response to the Ukraine crisis.
The prime minister chaired a meeting of the government's emergency Cobra group to receive the latest intelligence on the disaster as suspicions strengthened that the plane was brought down by Russian backed and equipped Ukraine rebels.
Nine Britons were on the flight and have been confirmed among the dead, which included up to 100 people on their way to an international Aids conference.
Speaking after the Cobra meeting, Cameron said everything had to be done to get to the bottom of exactly what happened to the flight. His remarks were echoed by Labour leader Ed Miliband.
"If, as seems possible, this was brought down then those responsible must be held to account and we must lose no time in doing that," Cameron said.
"It is an absolutely shocking incident; it cannot be allowed to stand. Until we know more, it's not really possible to say much more, but we'll be working very hard to get to the bottom of this."
He also demanded that all governments, including Russia and Ukraine, should cooperate to ensure the crash site was properly investigated and bodies recovered and he spoke to UN General Secretary Ban Ki Moon to call an immediate meeting of the security council with the aim of agreeing the investigation.
He had previously spoken to the Dutch Prime Minister Mark Rutte, and told him Britain grieved with him and the Dutch people, and has also spoken to the Australian and Malaysian leaders.
However with conflicting statements coming from Russia and Ukraine over the incident, the British government has been cautious about pointing the finger of blame or ramping up the rhetoric.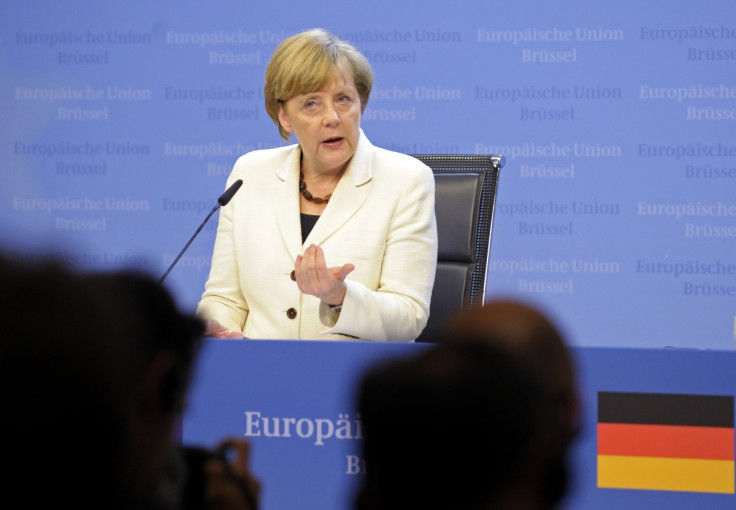 Privately it is widely believed the plane was brought down by a missile, most likely from Russian backed rebels and, if that is confirmed, Cameron will be amongst leaders demanding swift and decisive action against Vladimir Putin.
But it remains unclear exactly what more the international community can do to hit at Putin. Diplomatic relations are already at a low and could be severed altogether, but critics would claim that would only make matters worse at a time when diplomacy is ultimately the only answer.
Europe has been particularly reluctant to ratchet up action against Russia over the Ukraine, but an atrocity on this scale could easily change that position and lead to demands for tougher action against Putin than has currently been countenanced.
Angela Merkel, in particular, is worried about the possible effects of further sanctions that could see the Kremlin hit back economically, particularly through energy supplies, in a way that would end up damaging the German economy.
The US has already taken much stronger action against Russia and has been frustrated by Europe's reaction and, if the suspicions about the source of the attack are confirmed, president Obama will expect EU leaders to step up to the plate.
There must also be the possibility that, if Russian involvement is confirmed on any level, Putin may be pushed onto the defensive and, fearing real international isolation, moved to retreat.
So, one way or another, this horrific event could easily become a real game changer in the crisis over Ukraine, with unforeseeable consequences for the whole international community.
© Copyright IBTimes 2023. All rights reserved.