Malaysia Airlines MH370: Debris Found in Australia 'Not Part of Missing Plane'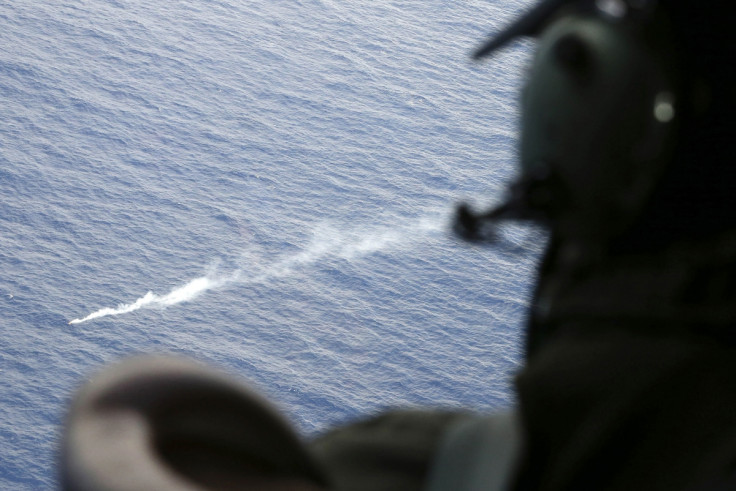 Debris found washed up ashore near Augusta, Western Australia, is not related to the missing Malaysian Airlines flight MH370, Australian Transport safety Bureau has said.
The ATSB examined the photographs of the debris which was discovered on a beach 10km east of Augusta.
"We want to pursue every possible lead that will help us find MH370 but sadly this is one that isn't going to help that search," ATSB chief commissioner Martin Dolan told ABC radio.
Dolan added that the debris, which appeared to be a piece of sheet metal with rivets, was interesting enough for ATSB to examine it.
Malaysian officials appeared puzzled by suggestions any part of the plane could possibly have been found on a Western Australian beach.
The debris was found by an unidentified man who told local farmers about it before reporting it to police.
The latest find came as Prime Minister Tony Abbott insisted Australia will not abandon the search.
"Australia will not rest until we have done everything we humanely can to get to the bottom of this mystery," Abbott said.
MH370 went missing on 8 March. It took off from Kuala Lampur 12:21am local time (16:21 GMT) and was supposed to land at Beijing Capital International airport at 00:41 on Saturday (16:41 GMT Friday).
The aircraft, which never reached China, disappeared about 50 minutes after the take-off.
No distress call was made.
On board, there were 12 Malaysian crew members and 227 passengers from 14 countries. That included 153 Chinese and 38 Malaysians.
Two Iranian male passengers, Pouria Nour Mohammad Mahread and Delavar Syed Mohammad Reza, were travelling on fake passports. Neither had any links to terrorist groups.
At least 25 countries, including China, the US and Singapore, have joined in the search for the missing plane.
The hunt is now focussing in the Indian Ocean off the Australian coast, where the plane is believed to have crashed; pings believed to be from the plane's black box were detected there.
© Copyright IBTimes 2023. All rights reserved.