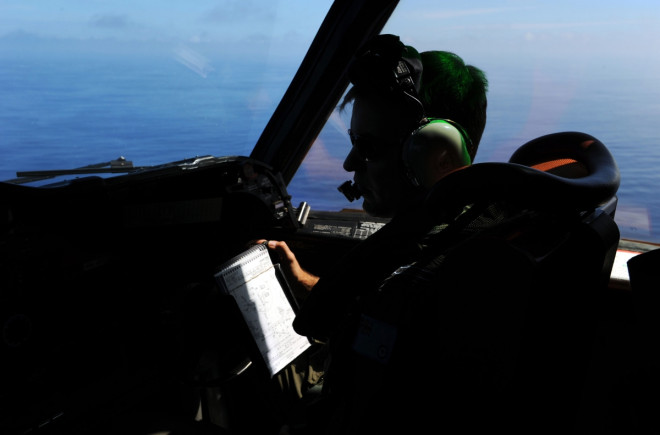 The Malaysian police team investigating the disappearance of flight MH370 has said the vanished plane might remain a mystery forever.
A thorough probe into the background of the pilots, crew and passengers has failed to offer clues about any possible intent to sabotage or hijack the plane.
Malaysian authorities are also examining cargo and catering service personnel to see if there was any deliberate attempt to poison the passengers on the plane.
"Investigations may go on and on and on. We have to clear every little thing," Inspector General Khalid Abu Bakar said in Kuala Lumpur, the AP reported.
"At the end of the investigations, we may not even know the real cause. We may not even know the reason for this incident."
The statement from the Malaysian police comes at a time when international search operations have yielded no credible lead on the missing plane.
From scant satellite data, it appears that the plane was professionally manoeuvred for about six hours after it went missing from the radar. Authorities have not ruled out mechanical error or electronic failure that may have led to the disappearance of the plane.
Scientists from Inmarsat, a British satellite telecommunications company, analysed the hourly satellite pings sent by the aircraft, and concluded that it ended its journey somewhere in the southern Indian Ocean, about a thousand miles from Australia's coastline.
But the search area has shifted multiple times with different estimates of the plane's speed, altitude, and fuel capacity.
Since March 8, when the plane vanished, search operations have been marred by false leads about the plane's last known whereabouts.
The search for the missing jet has so far involved experts, investigating agencies and militaries of several countries.
Dozens of ships and planes are scouring the seas to find the wreckage of the aircraft believed to have gone down in the Indian Ocean.
Search planes are taking cues from scientists who have used satellite data and sea currents to establish the location of possible wreckage adrift in the ocean.
"We don't have a precise aircraft location for six hours before the aircraft went into the water somewhere," Angus Houston, head of the Australian agency coordinating the operation, was quoted as saying by Reuters.
"The reality is it's the most complex and challenging search and rescue operation, or search and recovery operation now, that I have ever seen."
He also pointed out that lack of reliable flight telemetry information was making the operation even more difficult.
"In a world where our every move seems to be tracked, there is disbelief that an aircraft could simply disappear," Tony Tyler, the director general of International Air Transport Association (IATA), said at the trade group's meeting in Kuala Lumpur.
Tyler recommended setting up a high-level task force to equip commercial aircraft with foolproof tracking mechanisms.
"We cannot let another aircraft simply vanish," he said.