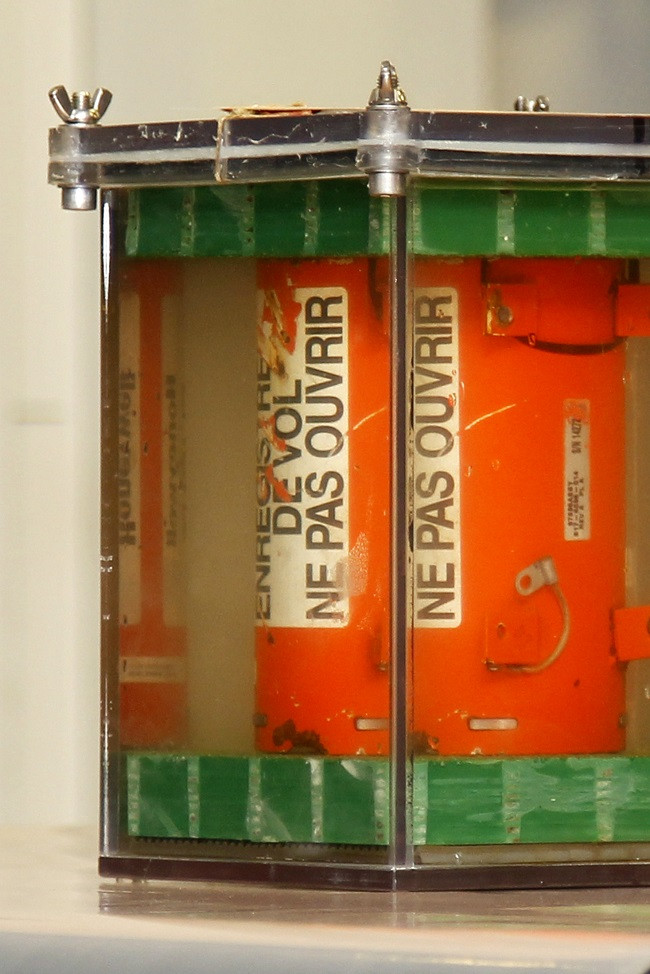 Time is ticking for investigators to locate the flight recorder of missing flight MH370, experts have warned.
The underwater locator beacon inside the black box is one of the key remaining clues that could explain why the Kuala Lumpur to Beijing flight disappeared five days ago over the South China Sea.
This data would show whether the plane exploded or if it experienced a sudden loss of cabin pressure.
Experts are warning that if the blackbox is not located within the deadline of 30 days – the lifespan of the locator – investigators will face a similar situation to when Air France flight 447 mysteriously disappeared in June 2009 over the south Atlantic.
The other method of locating the missing plane has already expired. No signal was picked up from the emergency locator transmitter (ELT), which ejects from the plane during a crash. It only lasts 24 hours.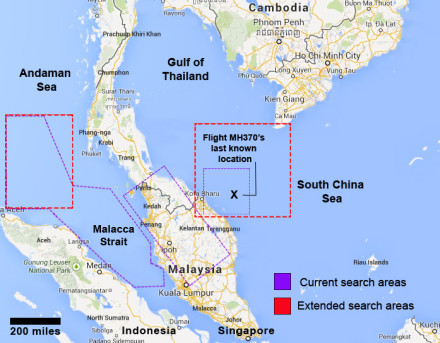 Alan Lau Kin-tak, an aerospace expert from Hong Kong Polytechnic University who is now urging airlines to invest in satellite link communications to track aircraft at all times, said: "The battery life of the locator lasts 30 days. If they cannot find it within this window, it will become very hard to locate."
David Newbery, a pilot and accredited aircraft accident investigator, agreed, saying: "If you still haven't found the wreckage by the time the pinger stops working, you really have a problem.
"This is what happened in the AF447 case, where the data recorders were not found until nearly two years after the accident after an extensive search which cost millions of dollars."
Pilot error in dealing with malfunctioning air speed sensors was found to be the reason why flight AF447 from Rio to Paris crashed into the ocean in June 2009. The plane 'vanished' in mid-air and investigators did not discover what had happened for days after the event.
The two recording devices are located towards the tail of most aircraft. One records parametric data such as airspeed and altitude. The other records dialogue and radio communication in the cockpit.
The disappearance of flight MH370 remains a mystery. Previous suspicions of a terrorist attack have been ruled out, and a new theory suggests the slow decompression of the cabin could have left both passengers and pilots unconscious.
A US Federal Aviation Administration (FAA) Airworthiness Directive in November 2013 warned of the dangers associated with leaving cracks in the fuselage of Boeing 777s underneath the satellite antenna.
The anonymous posting on Tumblr read: "A slow decompression [e.g. from a golf ball-sized hole] would have gradually impaired and confused the pilots before cabin altitude [pressure] warnings sounded."
Hopes of grieving relatives have also been raised as mobile phones of their missing loved-ones still ring when dialled. Some even accuse the Malaysian authorites of covering-up an alleged hijacking of the plane.
Malaysia Airlines confirmed earlier this week that the missing aircraft did not have a continuous satellite link.