The Malaysian government has blocked access to a British-based portal, the Sarawak Report, claiming that it has violated local internet laws.
The website is known to be critical of Malaysian Prime Minister Najib Razak and his government, Reuters reported.
The website is run by a former BBC journalist and sister-in-law to former UK Prime Minister Gordon Brown, Clare Rewcastle-Brown, who is based in London.
The website has recently been publishing reports and documents alleging graft and mismanagement by Malaysia's investment fund 1Malaysia Development Berhad which has come under public scrutiny after it ended up with debts of over $11bn.
The fund is currently being probed by authorities in Malaysia for financial mismanagement and possible graft. The state-owned firm's advisory board is chaired by the prime minister.
The Wall Street Journal reported earlier this month that investigators looking into the fund had traced close to $700m of deposits into the personal bank accounts belonging to Najib, according to documents it had obtained from the probe.
Both Najib and the state fund have claimed that the leaked documents were tampered with and that the documents cited by WSJ for its story were not verified.
Najib has threatened to sue the newspaper and his lawyers are currently waiting for some answers to questions put forward to the paper on the news report. He has denied taking any money for personal gain and said the corruption allegations are part of a malicious campaign to force him out of office.
The Malaysian Communications and Multimedia Commission in a statement on Sunday said the website had breached a law under the Communications and Multimedia Act 1998, prohibiting people from using a website to provide content "that is indecent, obscene, false, menacing, or offensive in character with intent to annoy, abuse, threaten or harass any person."
"MCMC decided to block a website that could threaten the country's stability, namely Sarawak Report, for publishing contents with unproven veracity and that are under investigation, after receiving complaints from the public." it said.
Sarawak Report editor vows to continue with the website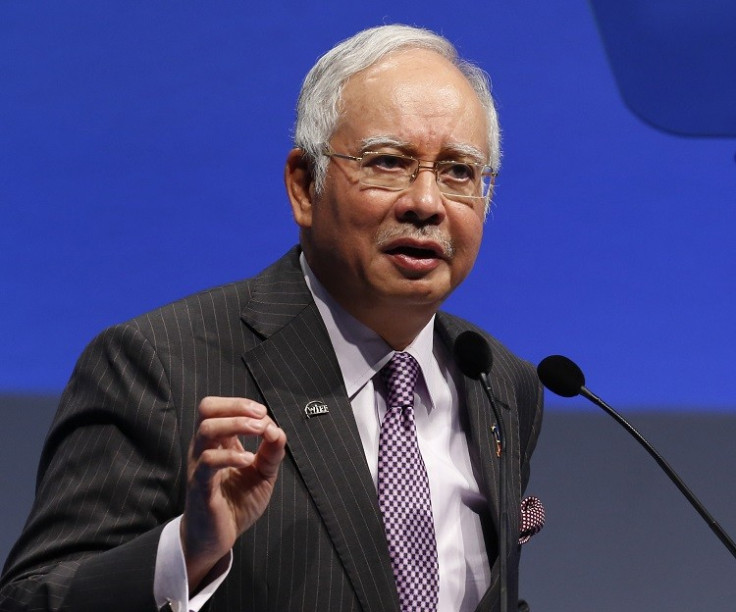 The site's editor Rewcastle-Brown however accused the government of blatantly trying to "censor our exposures of major corruption."
"This latest blow to media freedom only brings further discredit upon the present administration, who have proven unable to counter the evidence we have presented in any other way."
She said the website "will not be impeded in any way by this action in bringing out future information as and when its investigations deliver further evidence."
The website can still be accessed by overseas servers.
On its website, Sarawak Report said it has filed a report with the Metropolitan Police in London after its editor was stalked outside her house and throughout the day. It also alleged computer hacking, disruption to its radio programme Radio Free Sarawak and what it believes to be bugging of conversations.
Brown was born in Sarawak and is the founder of both the Sarawak Report, which was set up in February 2010 and the Radio Free Sarawak in December the same year, which are both critical of the ruling Barisan National state government. She moved to the UK when she was eight and is married to Gordon Brown's younger brother Andrew.
The Centre for Independent Journalism Malaysia has urged the country's internet regulator to "respect the right to freedom of expression and to cease its blocking of Sarawak Report," AFP reports.
"CIJ renews its call for a focus on investigating the actual issues at hand, and rejects further regulation and censorship on the internet as a way to manage the issue," it said.