Malaysia: Task force set up to probe corruption allegations against Prime Minister Najib Razak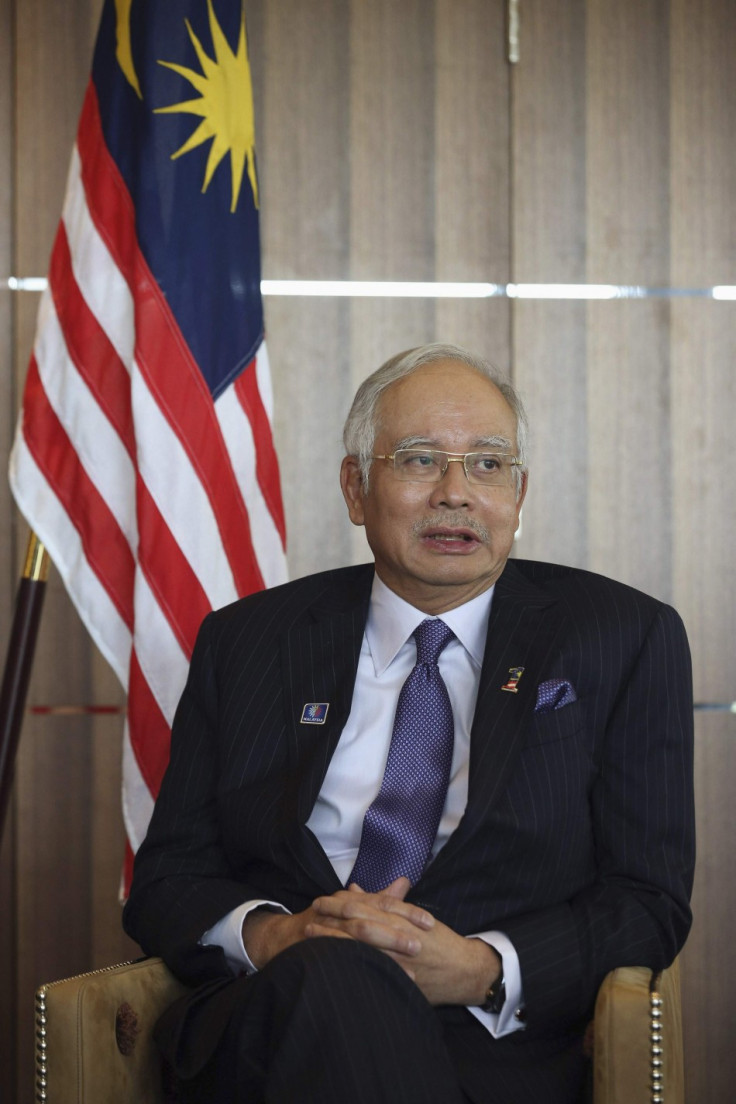 A special task force has been set up to investigate allegations that millions of dollars from a state investment company 1Malaysia Development Berhad (1MDB) have been channelled into Prime Minister Najib Razak's bank accounts.
In a joint statement, the task force said it had frozen six bank accounts linked to the investigations and seized documents from 17 accounts at two banks in relation to the probe.
The task force members comprise the Attorney-General Abdul Gani Patail, central bank governor Zeti Akhtar Aziz, police chief, Khalid Abu Bakar and the Anti-Corruption Commission Abu Kassim Mohamed.
On 4 July, the Attorney-General confirmed the receipt of documents linked to allegations that $700m was channelled into what is believed to be the personal bank accounts of Najib, through entities linked to 1MDB, ChannelNewsAsia reported.
Although the prime minister is facing mounting pressure to take a leave of absence pending the investigations, he has maintained his innocence.
1MDB, whose advisory board is chaired by the premier, has debts of nearly $11.6bn (£7.52bn, €10.56bn) . It has been under separate investigations by the central bank, auditor-general, police and the parliament's Public Accounts Committee.
The Wall Street Journal, citing documents from a government investigation, alleged that there were five deposits made into the prime minister's account. The two largest transactions, worth $620m and $61m were made in 2013 from a company registered in the British Virgin Islands via a Swiss bank.
Najib has called the allegations "political sabotage" and said he is considering suing the newspaper, ChannelNewsAsia said.
"I did not betray the people. I will find ways to uphold the truth. Be calm, the truth will prevail," he said.
Najib's political party, the United Malays Organisation or Umno, has backed him over the issue.
Separately, opposition lawmakers who had organised an emergency meeting in Parliament on Tuesday (7 July) to discuss the allegations against the prime minister, were prevented from entering a meeting room.
About 100 lawmakers, activists and lawyers were left sitting on the steps of the building after officials said the meeting room had been double booked and was being used by the Youth and Sports Ministry.
"It's fairly obvious what the authorities are doing. They are in cahoots to stop any discussion about the allegations the prime minister is facing," said Tony Pua, a lawmaker from the opposition Democratic Action Party.
The former Bar Council president Ambiga Sreenevasan has urged the prime minister to step aside to facilitate the on-going investigations.
"The reason why a leave of absence is important is because you have an ongoing investigation. You cannot have the subject matter as the leader of the country. You will not get an impartial investigation," she said, according to ChannelNewsAsia.
She also urged for national election to be held within a year while others wanted Najib to stand down immediately.
© Copyright IBTimes 2023. All rights reserved.