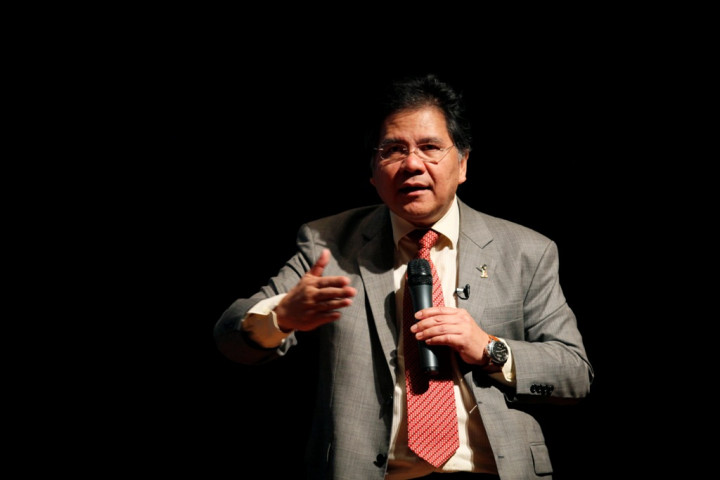 Malaysia could reportedly ask one of its top economic policymakers to lead an overhaul of embattled national airline Malaysia Airlines.
Malaysia Airlines, whose business has been devastated by the shooting down of Flight MH17 over Ukraine and the unexplained disappearance of Flight MH370, will be taken private by state fund and majority shareholder Khazanah Nasional, which owns 69.4% of Malaysian Airline System (MAS).
Authorities now plan to secure the services of Idris Jala, who runs the government's Economic Transformation Programme, to steer Malaysia Airlines given that he has led the carrier in the past, reported the Edge Financial Daily.
Jamaludin Ibrahim, the chief executive of state-controlled telecoms firm Axiata, was also being considered for the top job, the newspaper added.
The report also said the loss-making carrier will be remodelled as a "premium airline" from a full-service airline, with a reduction in its domestic and international routes.
Jala could replace current Chief Executive Ahmad Jauhari Yayha.
Pursued by Reuters, an official in Jala's office said he was not aware of the report.
In July, an MAS flight heading to Kuala Lumpur from Amsterdam was shot down in eastern Ukraine, controlled by pro-Russian separatists, killing all 298 on board.
In March, an MAS flight from Kuala Lumpur to Beijing disappeared with 239 people on board. A search is under way in the Indian Ocean for the missing plane.
Jala has headed the Malaysian government's Performance Management and Delivery Unit since 2009, spearheading a $444bn (£267bn, €334bn) government effort to boost private investment and attain developed nation status by 2020.
Jala headed Malaysia Airlines from 2005 to 2009, when he directed efforts that rescued the firm from heavy losses, and towards record profits, through large cost cuts.