Igor Strelkov: Ruthless Pro-Russian Separatist Leader Resigns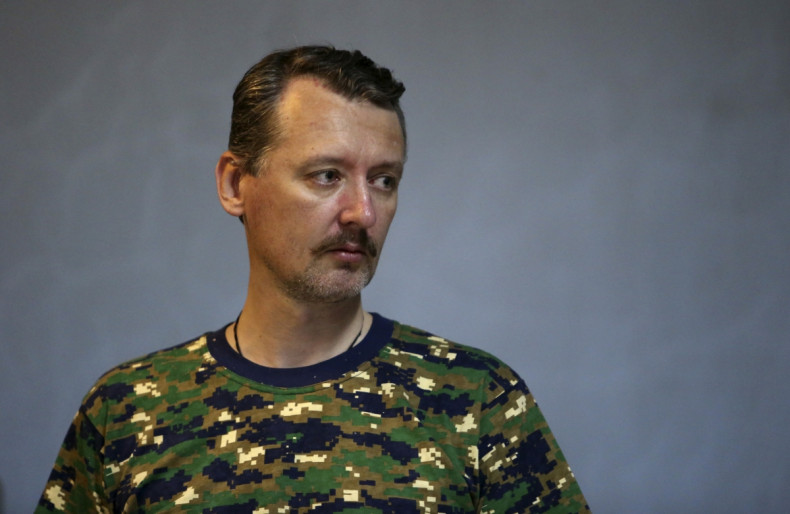 Russian separatist leader Igor 'Strelkov' Girkin has reportedly resigned from his post of minister of defence in the self-proclaimed Donetsk People's Republic (DNR) and will be replaced by Vladimir Kononov nicknamed "The Tsar".
The move was announced by Alexander Borodai, former head of the DNR, after unconfirmed reports that Igor Strelkov had been seriously wounded.
Agentstvo Novorossiya, a rebel unofficial information site, reported that Strelkov had been injured and was in a critical condition. The episode was confirmed by DNR's former leader Denis Pushilin in a video interview.
However, Sergei Kavtaradze, an official from the DNR, said the rumours were "complete nonsense" and accused the news agency of disinformation.
Borodai denied reports that the 43-year-old, a veteran of both the Soviet and Russian armies, was wounded but said he had resigned from his post. The new militiaman taking his place is "Tsar, just the Tsar, that's his name" he said.
Strelkov has been described as a covert agent of Russia's GRU military intelligence. He was charged by Ukraine authorities with terrorism for acts during the current conflict.
The commander has been called "one of the most powerful separatist figures in eastern Ukraine" and is a suspect for the downing of the Malaysian Airlines MH17.
An IBTimes UK investigation showed that the charismatic Russian separatist leader was involved in the bloody Bosnian war of the early 1990s.
At the time the Malaysia Airlines plane went down, Strelkov posted a statement on VKontakte, Russia's version of Facebook, taking responsibility for the attack.
"We warned them not to fly in 'our sky," he wrote.
The post was later deleted.