The identity of slain Kim Jong-nam, the estranged half-brother of North Korean leader, was confirmed by the Malaysian police thanks to the DNA sample it took from one of his children.
"I again confirm that it is Kim Jong-nam... This is based on a sample taken from his son," Deputy Prime Minister Ahmad Zahid Hamidi said on Wednesday (15 March). However, he did not reveal how, when and where the DNA samples were obtained.
North Korea is yet to identify the deceased as Kim. He was assassinated at Kuala Lumpur International Airport on 13 February allegedly by two women, who smeared a highly toxic VX nerve agent on him.
He was carrying a passport under the name of Kim Chol at the time of the incident. Malaysian police chief Khalid Abu Bakar officially confirmed for the first time on 10 March that Kim Chol was indeed Kim, but declined to elaborate how they confirmed it.
Kim's body has been embalmed to preserve it better, Zahid, who is also the home minister told reporters on Tuesday (14 March).
Malaysia has reportedly given two to three weeks time for Kim's relatives to come forward and collect his body, AP noted.
Relations between Malaysia and North Korea deteriorated sharply since the high-profile murder case came to the light. Both the sides expelled each other's ambassador and last week North Korea blocked all Malaysians from leaving the country. It was demanding that Malaysian authorities reach a fair deal in the case.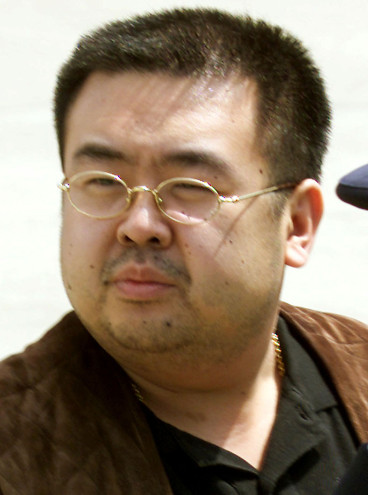 Following the diplomatic row, negotiations began on Monday (13 March) to resolve the confrontation over the case, Zahid said. He added that formal discussions are going on at the "secretary-general level" and that the Southeast Asian country is keeping an "open heart and open mind" in the dialogues, AP reported.
He said Malaysia is "looking at all possibilities" when he was asked if the country would consider exchanging the North Korean suspects allegedly hiding at the embassy in the Kuala Lumpur for Malaysians living in Pyongyang.
The deputy prime minister also dismissed calls by North Korea for an international inquiry over the use of the toxic chemical in Kim's death, saying Pyongyang has in the past shown that it does not respect international bodies' decision with regards to its nuclear programmes.