North Korea should respect other nations, Malaysia says after ambassador's expulsion
Malaysian deputy minister says North Korean envoy attempted to manipulate investigation in Kim Jong-nam's murder.
North Korea should learn to respect the sovereign rights of other nations, Malaysia said hours after expelling Pyongyang's ambassador to Kuala Lumpur. Malaysia's deputy prime minister said that the expulsion of the North Korean envoy was meant to send a strong message to Kim Jong-un's regime.
Speaking on Sunday (5 March), a day after the North Korean ambassador was given 48 hours to leave Malaysia, Ahmad Zahid Hamidi, who is also the home minister, warned Pyongyang not to manipulate the ongoing investigation of Kim Jong-nam's murder.
"The statements by the ambassador were obviously aimed at manipulating the matter. We have been professional in our probe in terms of interviewing witnesses and collecting evidence, whether it was DNA samples or CCTV footage," said the deputy prime minister.
In a strong diplomatic rebuke, Malaysia had earlier ordered North Korean ambassador to Malaysia, Kang Chol, to leave the country declaring him "persona non grata". Malaysia said the stern decision was taken after he failed to appear despite being summoned several times.
"They have to respect our diplomatic ties... This is not just about North Korean citizens... We have to look into the interests of international citizens. There are other friendly states that are facing issues with North Korea too. As international citizens, we must cooperate with each other and not manipulate an issue," Zahid told reporters.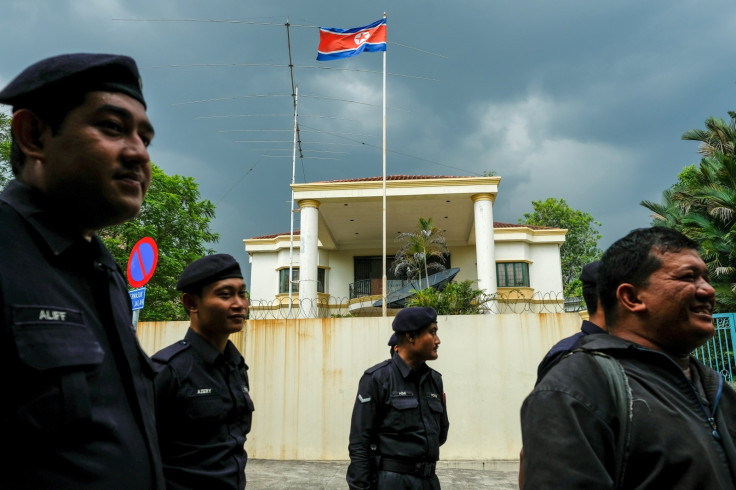 Malaysia had demanded a written apology from the North Korean ambassador for his accusations against Kuala Lumpur relating to investigations into the death of Jong-nam, the estranged half brother of North Korean leader Kim Jong-un. The envoy had accused Malaysia of cooking up North Korea's involvement in the murder joining hands with rival South Korea. The comments have seriously angered Malaysia leading to a diplomatic rift.
© Copyright IBTimes 2023. All rights reserved.