North Korean ambassador Kang Chol, who was expelled by Malaysia in a row over the investigation into the murder of Kim Jong-nam, arrived at the Kuala Lumpur airport on Monday (6 March) to leave the country. He said Prime Minister Najib Razak government's actions had harmed bilateral ties.
"I express grave concern over the extreme measures taken by the Malaysian government, doing great harm to the bilateral relations," Kang said.
On Saturday (4 March), Najib's government gave Kang 48 hours to leave Malaysia after he accused the Southeast Asian nation of conniving with North Korea's enemies over the investigation into the 13 February killing and said the probe could not be trusted.
He also repeatedly failed to appear despite being summoned by the foreign office several times.
'Diplomatically rude'
Najib slammed North Korea after Kang refused to apologise for his accusations.
Najib described Kang as "diplomatically rude". "They should have apologised. So based on principles, we have declared him persona non grata," Reuters cited Najib as saying.
"This means that we are firm on the question of our honour ... there is no one who can undermine us or disrupt us as they please," he added.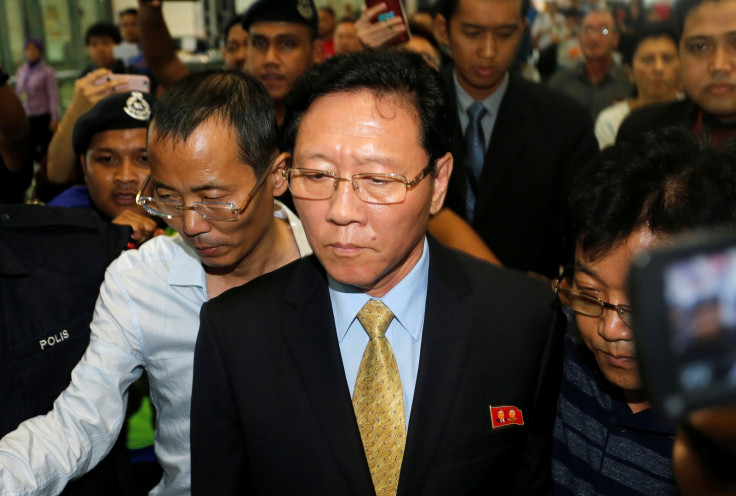 Najib was noncommittal when asked if Malaysia would review its diplomatic ties with the nuclear-armed state.
"We will see. We'll take it one step at a time," he said.
Kim was assassinated using the deadly VX nerve agent at the Kuala Lumpur International Airport . The chemical is said to be so toxic that it is on a UN list of weapons of mass destruction.
Following the incident, Malaysia recalled its ambassador to Pyongyang for consultations.
The murder of Kim has soured the long-standing friendly ties between Malaysia and North Korea. Last week, Malaysia scrapped a scheme which enabled North Koreans to enter Malaysia without a visa.
Malaysia said it would continue its investigation and is seeking to question three other North Koreans who have all reportedly fled the country.