Malaysian authorities have charged Lim Guan Eng, the secretary-general of Democratic Action Party (DAP), with two counts of misuse of power in a graft case involving a land deal and the purchase of a bungalow. Critics of the government have called it a political move aimed at suppressing opposition to Prime Minister Najib Razak.
Lim, the chief minister of the opposition-held state of Penang, was charged on Thursday (30 June) in the Penang sessions court. He pleaded not guilty to both the charges. He was granted bail for 1 million Malaysian ringgit (£185,700, $248,000).
Lim was accused of misusing his position to clear a land deal and is said to have allegedly purchased a two-storey bungalow in the island state at below market price in July 2015. The court, while granting Lim bail in the case, asked him to notify the high court two days in advance if he travels overseas. Meanwhile, his supporters from the Pakatan Harapan opposition pact condemned the charges levelled against him.
Reuters quoted senior DAP leader Lim Kit Siang as calling the legal action the latest move "to destroy the opposition and defend Najib's political position". Criticising the swift action taken against Lim, Azmin Ali, deputy president of opposition partner the People's Justice Party (PKR), pointed out the absence of legal action against Najib despite "innumerable reports" lodged against him.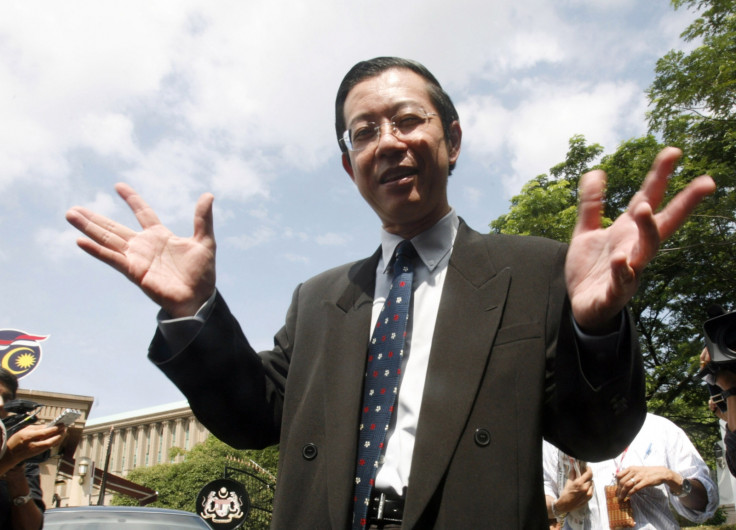 Najib is embroiled in a scandal involving his pet project 1Malaysia Development Berhad – also being called the 1MDB scandal. Many have demanded his resignation after the project came under the scanner over alleged money-laundering in at least six countries including the US, Switzerland and Singapore. The prime minister, who is accused of $681m in monetary gains from the project, has denied any wrongdoing. Attorney-General Apandi also cleared him in January of any corruption or criminal offences.