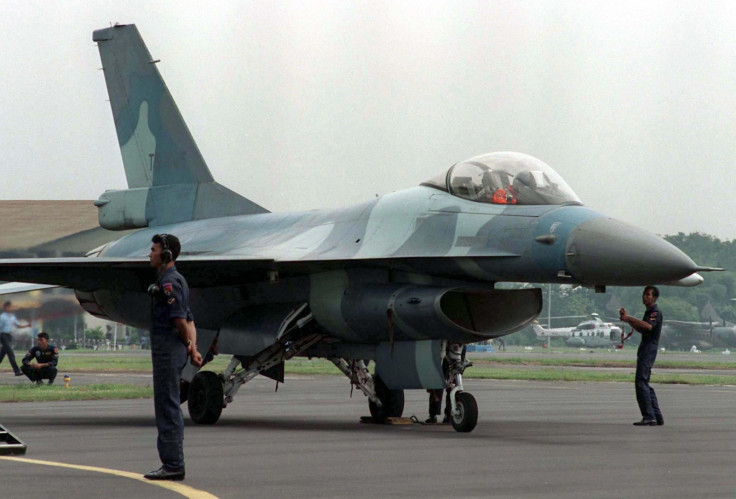 Indonesia scrambled two F-16 fighter jets to intercept a Malaysian military aircraft near their border region. It is still unclear what prompted Jakarta authorities to dispatch the fighters but Kuala Lumpur said they are looking into the matter.
The Malaysian plane, operated by Royal Malaysian Air Force (RMAF), encountered the Indonesian jets when it was flying above Natuna Islands, where tensions have escalated recently. The RMAF's C-130 aircraft was on a routine mission.
"Yes, we have received information that the flight was intercepted by two Indonesian jets. However, we do not have full details of the incident. We are in the process of getting the full report," Malaysia's Defence Minister Hishammuddin Hussein told reporters, according to the local daily, The Star. The intercepted flight was travelling to the Malaysian state of Sabah.
"Previously, there were incidents involving both countries but we managed to resolve them via diplomacy and military channels," added the minister.
Playing down the incident, Hussein said the relations between Indonesia and Malaysia are strong and hence the encounter need not be construed as a potential confrontation between them. He said: "We will not let any kind of incident ruin our ties."
However, the Indonesian side said they were unaware of the nationality of the transport plane they intercepted. "We did not manage to detect what country the plane came from, but we have sent it away to the north of Natuna Island," Ranai Air Base Commander Colonel Nurtantio Affan told the Jakarta Post.
The south-east Asian countries have stepped up their vigilance in the region after multiple incidents involving hijacking of vessels and confrontation with foreign forces. Territorial tensions have also risen in recent weeks after Indonesian navy vessels fired on Chinese fishing boats in the region.