The 1MDB scandal is rocking Malaysian politics and the six decades rule of the United Malays National Organization, which has dominated government since independence from the British Empire in 1957. Prime Minister Najib Razak stands accused of pocketing almost $700m (£489m, €627m) from the 1Malaysia Development Bhd (1MDB), a fund set up in 2009 to turn capital Kuala Lumpur into a financial hub.
But with opposition leader Anwar Ibrahim currently in jail on sodomy charges which his supporters claim are politically motivated, the Malaysian opposition has found itself in disarray. Though opposition parties have formed a new coalition, called the Alliance of Hope, Najib's biggest opposition comes from within his governing party and particularly from Mahathir Mohamed, who is widely respected and regarded as the founder of Malaysian democracy.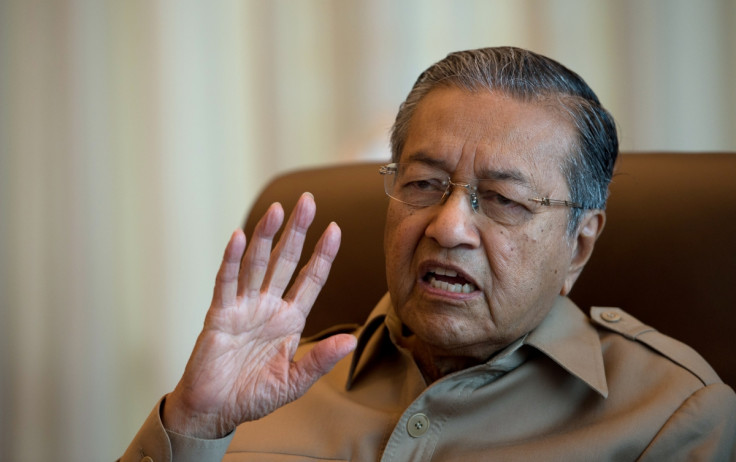 Mahathir previously ousted his successor, Abdullah Badawi, in the late 1990s, and has called for Najib, another protege, to resign. He has been backed by pro-democracy group Bersih, which has held rallies demanding Najib's resignation.
However thousands of Malaysians have held rallies in support of Najib, who has hit back, accusing Mahathir of "political sabotage", and of plotting with foreigners to "topple a democratically elected prime minister." Najib claims the money was a personal donation, and Malaysian authorities have cleared him of corruption.
However critics have questioned why the previous attorney general was dismissed only weeks after a Wall Street Journal article reporting the payment was published. On 15 February, police said they were launching a defamation inquiry against Mahathir after he criticised the current attorney general for failing to bring corruption charges against Najib.
Malaysian 1MDB scandal: Check out our Flipboard magazine