Malaysian PM Najib Razak to face US corruption inquiry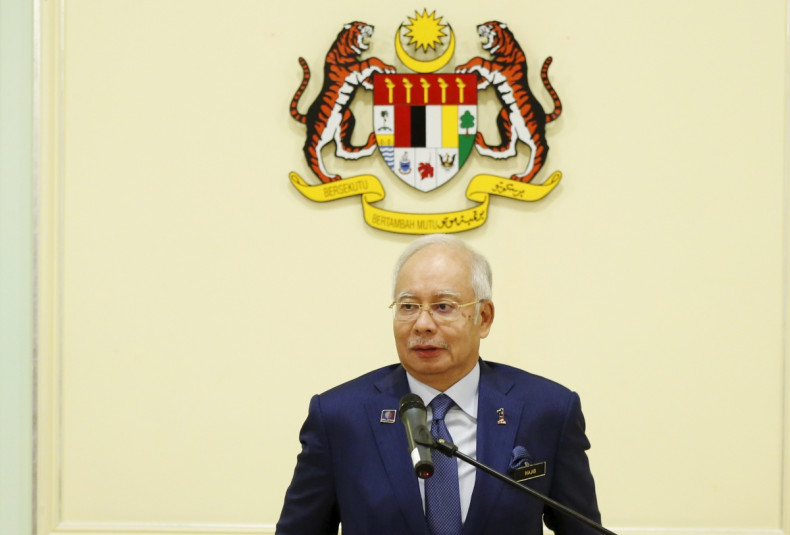 In more trouble for Malaysian Prime Minister Najib Razak, the US Justice department has started an investigation into shell companies allegedly linked to his stepson, Riza Aziz, that acquired US properties. The Justice Department's Kleptocracy Asset Recovery Initiative's focus is on the state-run 1 Malaysia Development Berhard (1MDB) fund, whose advisory board is chaired by Razak.
The investigators will try to find out if these properties in question were bought with £450m ($700m) allegedly transferred to the Malaysian PM's personal bank account from 1MDB, according to a Wall Street Journal (WSJ) report. The properties could be seized if a case could be made that they were purchased with proceeds earned from corrupt practices. The investigation will also take into account other real estate purchases in the US connected to Razak's close family friend, Malaysian billionaire Low Taek Jho. The Federal Bureau of Investigation (FBI) is also learnt to be involved with the investigation, given the global impact the case has had in the last couple of months.
The 1MDB scam
1MDB was established in 2008 when Razak came to power. It was primarily aimed at turning Kuala Lumpur into a financial hub and had additional goals of promoting long-term, sustainable economic development. In the following year, Najib expanded the fund's operation nationally, putting himself as chairman of the fund's advisory board.
Things started to get bad when 1MDB defaulted on a loan amount to foreign borrowers to whom it owed close to £7.1bn ($11bn). In July, a special report by the WSJ claimed that it had seen a paper trail that allegedly traces close to £450m ($700m) from the troubled fund to Najib's personal bank accounts. The prime minister denied the allegations, while the country's anti-graft agency said the money was donated from the Middle East. A couple of other investigations carried out found the claims inconclusive.
However, a prominent investigation into the racket was suspiciously called off. A special task force headed by the then attorney general General Abdul Gani Patail had raided the office of 1MDB and taken away some documents. Sensing trouble for himself, Najib subsequently removed the attorney general on health grounds and the investigation has since been suspended.
Global investigations surrounding 1MDB
Ever since news broke of the money trail and siphoning of funds through offshore accounts, an array of investigations has hit the fund. Investigators in several countries are examining allegations that money from the fund is missing and how some of it may have been transacted through bank channels in those countries.
It started with the Singapore police freezing two bank accounts in connection with a probe into alleged financial mismanagement linked to1MDB. It was the first time accounts outside of Malaysia had been frozen in connection with the investigation. What followed was Swiss authorities on 2 September announcing that they had frozen millions of dollars in bank accounts linked to 1MBD on suspicion of corruption and money laundering. Soon, as per a Financial Times report, the Hong Kong police too began a probe on 10 September into deposits of more than £163m ($250m), allegedly made to accounts related to 1MDB at a Credit Suisse branch in the city.
A sovereign-wealth fund in the United Arab Emirates that had close ties with 1MDB is also conducting inquiries into as much as £1.56bn ($2.4bn) of money 1MDB said it transferred to International Petroleum Investment Co but was never received by them. Malaysians, who are struggling with the rising cost of living with the ringgit plunging to a 17-year low, have been demanding Razak's resignation since August after the leaked documents indicated his involvement in corruption.