The widow of former Newcastle United manager Sir Bobby Robson has thanked fans who helped raise more than £20,000 for MH17 plane crash victims John Alder and Liam Sweeney.
Newcastle United fans Alder, 63, and Sweeney, 28, were among the 298 people who were killed on board the Malaysia Airlines passenger flight after it was shot down over Ukraine.
The pair were travelling on the flight to watch Newcastle United on their pre-season tour of New Zealand.
Following their deaths, Sunderland AFC fan Gary Ferguson set up an online campaign to raise £100 for floral tributes for Alder and Sweeney.
However donations to the GoFundMe page snowballed, with the amount raised currently standing at more than £23,000.
It has been confirmed that the additional money raised will be donated to the Sir Bobby Robson foundation and the Marie Curie charity, which has a hospice in Newcastle.
Lady Elsie Robson, the widow of the former Newcastle United manager who died in 2009, has thanked all those who have donated to the cause.
She said: "Like everyone, I was shocked and upset when I heard about flight MH17 and the awful loss of life.
"I can't begin to understand what John and Liam's family and friends are going through. It's so hard to comprehend something as terrible as this.
"You often see the best of people in the worst of times and that's certainly true of the Sunderland fans who organised this collection in tribute to John and Liam. They, and everyone who has donated to it, are a credit to football and to the North East.
"It's a very thoughtful way to pay tribute to two men who obviously loved the game so much."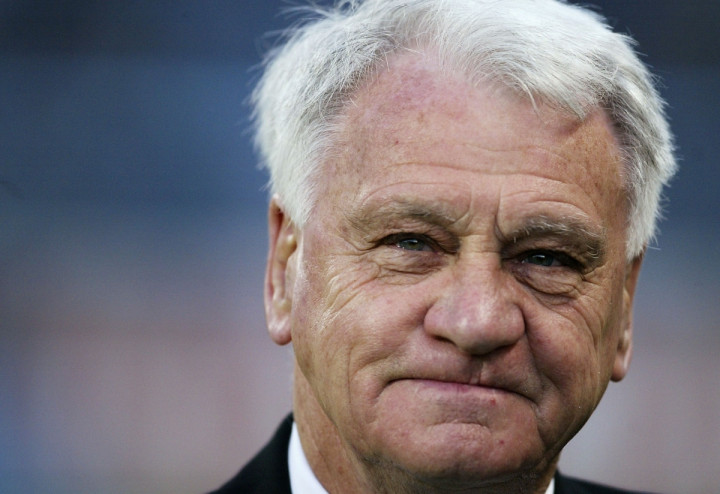 Newcastle United manager Alan Pardew has also said the club will be dedicating the upcoming season to Alder and Sweeney.
"None of us would be sitting here without the fans," he said. "Owners and managers come and go, as do players, but the fans are always there, and these two guys in particular, to go to the lengths that they did to get out here, has brought home just how important supporters are to us.
"Sometimes when you lose lives in that manner, it puts into context what we do. This season we want to give their families something to remember them by, by having a successful season."
"I am very proud of Sunderland Football Club for the way they have conducted themselves and I want to thank them."