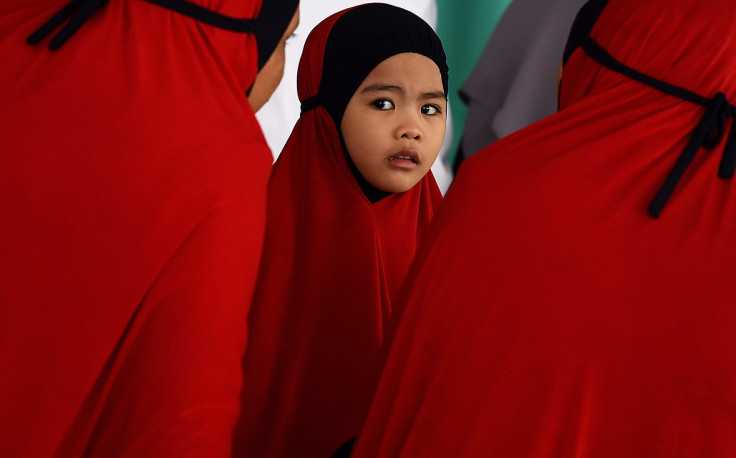 A 35-year-old woman who was born to a Buddhist mother and Muslim father out of wedlock is now fighting against having Islamic laws imposed on her in the Selangor state of Malaysia.
Rosliza Ibrahim has been locked in a court battle against religious authorities in the state, which insist she is a Muslim because she was born to a Muslim father.
The National Registration Department has refused to change her Muslim name to one of her choice, saying that it first needed a letter of approval from the Shariah Court.
The decision comes despite the fact that she had provided evidence that both her and her mother had never converted to Islam.
Her mother, who is since deceased, had also provided a statutory declaration confirming that she never married Rosliza's father, whose whereabouts is currently unknown.
In the Court of Appeal, Rosliza said that under English common law and substantive Islamic law, an illegitimate child's natural father has no rights over the child, and therefore her religion should follow her mother's wishes.
She had filed a case in the Shah Alam High Court seeking a declaration that Islamic laws in Selangor do not apply to her and therefore the Shariah courts do not have jurisdiction over her. The High Court rejected her application in March of this year, because she did not prove that her parents were not married to each other.
Rosliza's lawyer, Aston Paiva said: "The High Court did not request for evidence of this from the appellant during the hearing. She was not given an opportunity to be heard."
He continued: "A failure by the Malaysian courts to conclusively determine this dispute would affirm that the religion of Islam can be imposed on the Buddhist appellant against her will; violating guaranteed Constitutional rights and human rights in Malaysia."
He told the Malay Mail a day before the Court of Appeal hearing: "Her Constitutional right to religious freedom and disposition of property are all adversely affected. She cannot go to the Shariah court as, by law, she is not even a Muslim in the first place. Thus there is no question of leaving Islam."
On 11 October, the three-member panel of the Court of Appeal in overturning the High Court's decision, ordered that her case be sent back to the Shah Alam High Court but this time, to be heard in front of a different judge, the Malay Mail reports.
Lawyer Philip Koh, who is holding a watching brief for the Malaysian Consultative Council of Buddhism, Christianity, Hinduism, Sikhism and Taoism, urged the court to recognise Rosliza's right to practice the religion of her choice, FreeMalaysiaToday reports.
Malaysia has regularly been hit with cases of unilateral conversions of children into Islam with questions being raised as to whether such conversions are lawful.
There has been pressure for such children to be allowed to hold on to their original faith until they can decide for themselves when they reach the age of 18. There have been several cases when a parent converts to Islam during the dissolution of the marriage, which effectively forces the children to become Muslims even though the other spouse has not converted.