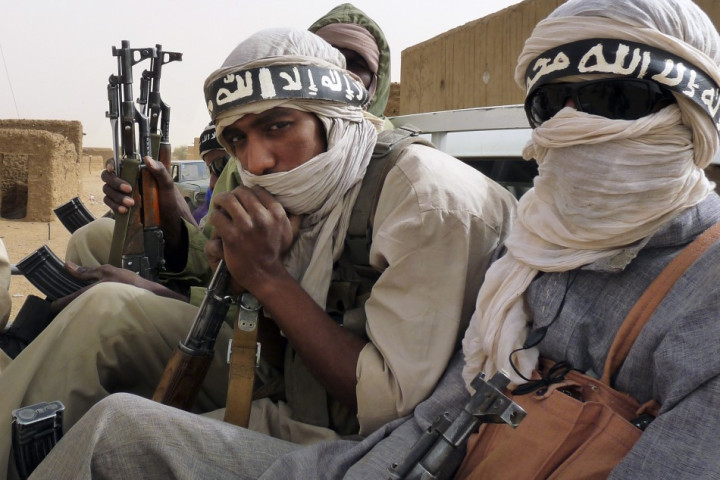 A faction of Mali's Islamist movement Ansar Dine has split off and says it wants to open dialogue with the government, according to a statement seen by AFP.
Alghabass Ag Intallah, a senior member of the faction which has controlled northern Mali for the past 10 months, claims to have created a new organisation called the Islamic Movement for Azawad (IMA).
Azawad is a term used by Tuareg rebels for the northern region of Mali, where they want independence.
Intallah announced that the IMA is poised to seek a peaceful and negotiated solution to Mali's conflict.
"We want to wage our war and not that of AQIM," Intallah said, referring to Al Qaida in the Islamic Maghreb, the militant movement that French-led military troops are trying to repel after their surprise attack towards the capital Bamako.
The IMA said it wanted the "Malian authorities and France to cease hostilities in the zones that we are occupying in the north-eastern regions of Kidal and Menaka to create a climate of peace which will pave the way for an inclusive political [structure]".
Something in between a movement and a representative group, Ansar Dine is a mix of Arabs, Tuaregs and Harratin, even though they like to portray themselves as mainly Tuaregs. Many of the militants involved are refugees and fighters coming from Libya after the fall of the Gaddafi regime, and are nicknamed Les Rebels.
They are the radical, militant wing of the National Movement for the Liberation of Azawad (MNLA), and use religion to gain more visibility and alliance. Unlike AQIM, Ansar Dine has accepted several rounds of talks with the Algerian government to sustain counter-terrorism.
This week French and Malian troops recaptured the central towns seized in a rebel offensive that sparked France's intervention.
An African force has begun to deploy to Mali to help with international efforts to expel the militant Islamist groups from the north.
Meanwhile, Mali's army has been accused of carrying out a series of summary executions by a Paris-based rights group.