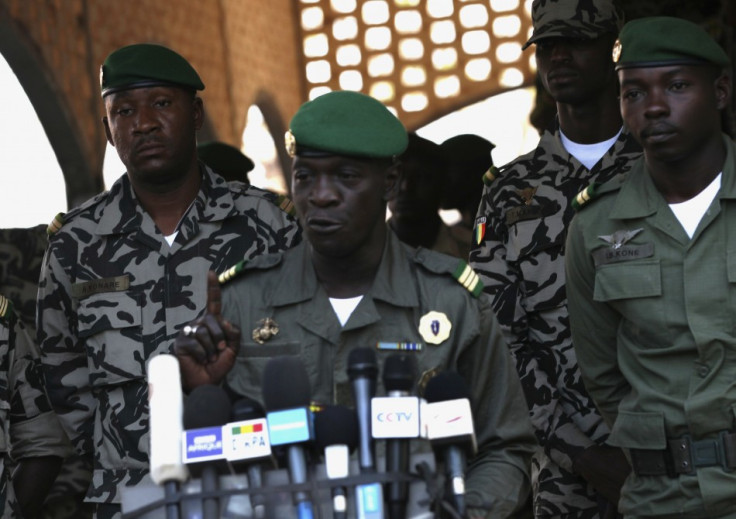 The Tuareg rebels agree to a political transition after facing tremendous pressure from the bordering countries and signed an accord agreeing to return the nation to constitutional rule.
The announcement of the accord came hours after the rebels declared their independence, which further complicates the crisis that started 16 days ago when a group of angry soldiers stormed the presidential palace.
"In the event of the vacancy of the presidency of the republic for whatever reason, or due to any absolute and definitely impediment, the functions of the president of the republic will be exercised by the president of the National Assembly," said Capt Amadou Haya Sanogo, reported Associated Press.
However, the accord did not say what role the military junta will play in future. It also did not state when the head of assembly will assume the post, or how long the transition will last before new elections are held.
Sanogo added: "Because of the exceptional circumstances that the country is going through, because of the institutional crisis and the armed rebellion in the north which have badly affected the functioning of the institutions of the republic and because of the impossibility of organising elections in 40 days as set out under the constitution, it is indispensable to organise a political transition with the aim of organising free, democratic and transparent elections.
The al-Qaida-linked Mali's Tuareg rebels who have seized control of the northern part of the West African nation have declared independence.
"We, the people of the Azawad, proclaim the irrevocable independence of the state of the Azawad starting from this day, Friday, April 6, 2012," they said on their website.
The Tuareg, declaring the city of Gao as the capital of their new country said, they would "respect the borders with other states."
Earlier, international bodies rejected a call from the rebels for their newly named region of Azawad to be recognised as independent.
Tuareg people have been fighting for independence for the northern half since at least 1958, when their elders asked their French colonial rulers to carve out a separate homeland. But, the north, where the lighter-skinned Tuaregs live, was made part of the same country as the south.