Tragedy hitmakers Steps have announced a major comeback including a collaboration with two Abba stars. Making for a match made in pop heaven, the five-piece group will team up with Abba's Benny Andersson and Bjorn Ulvaeus on a brand new song.
Steps members Claire Richards, Ian "H" Watkins, Lisa Scott-Lee, Lee Latchford-Evans and Faye Tozer, are reuniting to celebrate the 20th anniversary of their debut in 1997. To mark their surprise return, the One For Sorrow singers will release a new album, Tears On The Dancefloor, while they will also embark on a 15-date arena tour with support from the Vengaboys in November and December.
Teasing their collaboration with Andersson and Ulvaeus titled Story Of A Heart, Scott-Lee told The Sun: "We've always had that comparison with Abba so it's amazing to work with Benny and Bjorn. When we heard the special album track they gave to us we said, 'That's perfect'. It's a bridge to where we were and it moves on nicely to where we're taking the new music."
The British band started recording the album 18 months ago but believe its timing could not be more perfect given the global political tension. Latchford-Evans explained: "Everybody seems to be down, negative, depressed, have no money, can't do this and can't do that. With what's happened over in America now too, everyone's just like, 'Oh my God'. But this music comes along and all the fans are like, 'We need a breath of fresh air'. Hopefully we can bring that."
Steps reached number 14 with their breakout hit, 5,6,7,8 in 2014 and finally topped the UK charts the following year with One For Sorrow. Other notable hits include, Last Thing On My Mind, Heartbeat/Tragedy, Deeper Shade Of Blue, Chain Reaction and the chart-topping Stomp. The pop stars have sold over 20 million records to date and also won a Brit Award for best newcomer in 1999.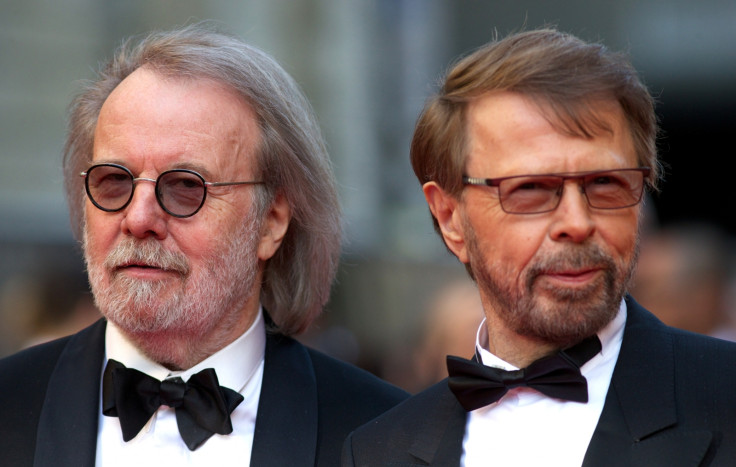 Abba last shared the stage together in 2016 at a party to celebrate their 50th anniversary. Andersson and Ulvaeus appeared alongside their former bandmates Agnetha Faltskog and Anni-Frid "Frida" Lyngstad at the bash in Stockholm.
Steps will debut their new single Scared Of The Dark on Friday 10 March. Tears On The Dancefloor is expected for release on 21 April.