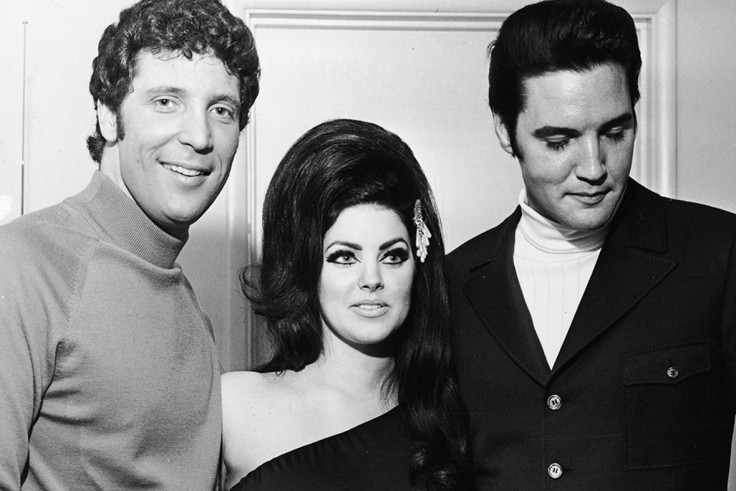 Sir Tom Jones has dismissed rumours that he is romantically involved with Priscilla Presley.
The 76-year-old has been spotted out on the town with the Naked Gun actress, 71, sparking speculation that the pair are dating. The pair were snapped getting out of a white limo outside Craig's in West Hollywood.
Jones insisted that his relationship with Elvis's ex-wife is entirely platonic. Speaking to the Daily Star Sunday, the Welsh musician said: "Priscilla is a friend of mine. I've known her for years. It's not true that we're dating or in a relationship. We are just friends. But good friends."
Priscilla and Tom have known each other for 50 years and have reportedly been in the same social circles.
The Voice coach said he and Presley had been friends since the 60s. "We've been in each other's lives for years and she is one of a bunch of people that I know in Los Angeles and we do hang out."
They recently reconnected after Jones' wife Linda died from cancer last year. "Tom has had a difficult year with Linda's death and Priscilla has been an amazing support," a friend of the singer explained.
Lady Melinda Rose Woodward – better known as Linda – died on 10 April 2016 after a "short but fierce battle with cancer" with her husband by her side.
Sir Tom and Linda had one child together, Mark, 59, who now works as his manager.
The couple were married for 59 years. After she died, the Welsh crooner said he would find it very hard to date again.
A friend of Elvis, who died in 1977, said the King might have found the idea of his widow dating Jones objectionable.