As Wolverine-based outing Logan rolled out in US cinemas over the weekend, 20th Century Fox unveiled the first teaser for upcoming sequel Deadpool 2 before screenings. Given the film is yet to begin shooting, the clip doesn't give anything concrete away in terms of plot but what it does include are all the things that fans are looking forward to in the follow-up: Crude humour, butt jokes and Ryan Reynolds.
Entitled No Good Deed, the trailer sees Deadpool – as Wade Wilson – witness a street robbery escalating and scramble into a telephone box in order to change into his recognisable red and black super suit and save the day. Only, it takes too long for him to gear-up and when he emerges from the booth, the victim is already dead.
"I am so sorry, I spent way too much time in the booth. If I'm being honest with myself, I probably should have just called 911," he jokes. "Well, none of that matters now."
Eagle-eyed viewers will spot a shout-out to Marvel Comics character Nathan Summers (aka Cable) written on the telephone box Wilson uses to change in – a character set to play a large part in the sequel. Meanwhile Marvel icon Stan Lee also makes a brief appearance and Deadpool lays into Wolverine/Logan.
For those unfamiliar with the titular character, Deadpool is arguably one of Marvel Comics' most popular figures. He was originally Wade Wilson, a wild child-turned-Special Forces operative who is transformed into a human weapon by an underground organisation that harnesses his fighting skills through high-risk experiments.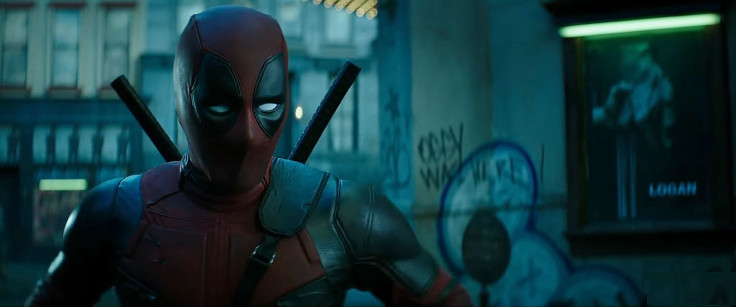 Despite damaging side-effects, the experiments leave him with accelerated healing powers and heightened skills, which leads him to become a somewhat reluctant – and occasionally useless – hero. But he does have his successes from time-to-time, mind you!
Directed by David Leitch and written by Drew Goddard (working from a script penned by original screenwriters Rhett Reese and Paul Wernick), Deadpool 2 is currently aiming to reach US cinemas on 2 March 2018. The film is yet to carve out an official UK release date.
For more entertainment news follow A-List on Twitter @Alistinsider