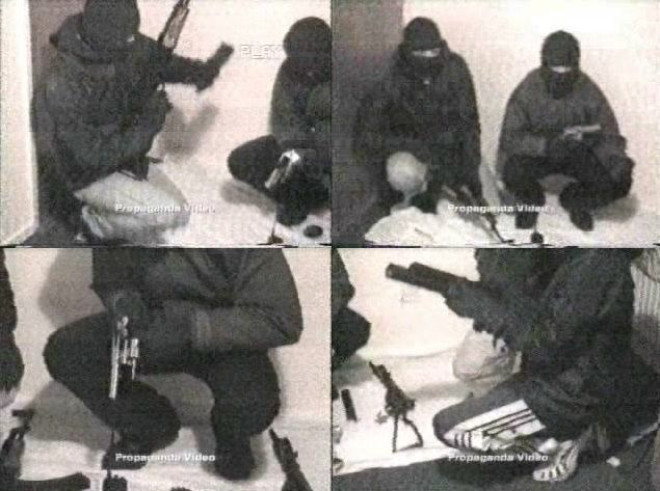 A 26-year-old man is being questioned at a Northern Ireland police station over the murder of Tommy Crossan, the former dissident republican member of the Continuity IRA (CIRA), who was shot dead on Friday. The man was arrested in the west of Belfast and is being held at an Antrim police station.
Crossan, 44, a father of four, was shot seven times including once in the head as he approached his car at a fuel depot on the Peter Pan Centre industrial estate off Springfield Road. He had left the Continuity IRA a few years previously, following a disagreement with other members of the organisation.
Crossan served a six-year prison sentence at Maghaberry prison 10 years ago for his role in an attack on a Belfast police station. In prison he demanded political status and was punished for refusing to do prison work.
After Crossan's death, politicians from across the divide condemned the killing. Martin McGuinness, Northern Ireland's Deputy First Minister, said Crossand's murder would be opposed by "all right-thinking people across the community".
Urging anyone with information to come forward First Minister Peter Robinson said murder could never be justified in any circumstances:
"The small minority of people who want to continue terrorising the community need to understand that they will not be allowed to drag Northern Ireland back to the dark days of the past. They must be hunted down and brought to justice."
SDLP councillor Colin Keenan said: "I was on the scene shortly after this tragic event and I extend my heartfelt sympathy to the victim's family. We have long hoped that the shadow of death had been lifted from west Belfast. Today's event is a terrible, tragic reminder of the violent conflict of the past."
Since murdering Police Constable Stephen Carroll in 2009 in Lurgan, the CIRA has reportedly been riven by internal disputes. There has been an upsurge in attacks in Belfast recently, and in March another former CIRA leader Declan "Fat Deccy" Smith was shot dead in Dublin.
Crossan had received warnings that his life was in danger but refused to leave the city, telling Irish newspaper the Sunday World: "I'm going nowhere. My conscience is clear."