Man Group Denies It Misled Richard Desmond Over 'Incomprehensible' Derivatives Deal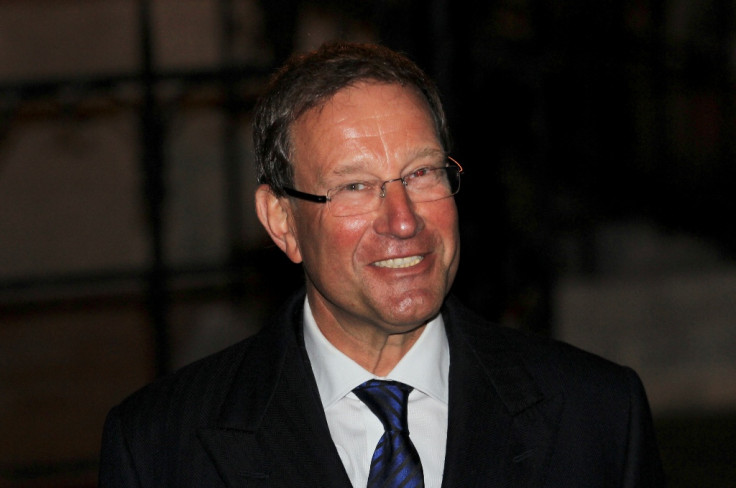 Hedge fund major Man Group has dismissed media baron Richard Desmond's nearly £20m High Court claim over losses on an "incomprehensible" investment, saying it did not even act as the counter-party in the disputed transaction.
Desmond, who owns the Daily Express and Channel 5, is suing Man subsidiary GLG and Swiss banking giant Credit Suisse over a derivative swap that he purchased in 2007 and terminated in early 2008 following the global financial crisis.
Desmond's lawyers claim the swap was "incomprehensible except to an expert" and GLG did not inform him of the risk of "unpredicted, unpredictable or unmanageable losses", according court documents made available last week.
GLG has shot back, saying Desmond is a "sophisticated" and "experienced" investor with an army of advisors behind him, and his mis-selling allegations are therefore not credible.
GLG claims it was not directly involved as Desmond bought the £50m product from Credit Suisse.
GLG adds that it was Credit Suisse that invested in a GLG portfolio of hedge funds. GLG insists it was not counter-party to Desmond and had no obligation to advise him on the financial product.
Pursued by The Independent, Desmond and GLG refused to comment.
Desmond's legal papers add: "The complexity of the transaction involved structural, credit, market and performance risks that would not have been evident to Mr Desmond."
RBS Shareholders Lawsuit
Investment firms selling complex financial products have been dragged to court by customers puzzled by losses in the wake of the financial crisis.
Last year, The RBOS Shareholder Action Group filed proceedings in London's High Court in April this year, against former executives Fred Goodwin, Tom McKillop, Johnny Cameron, and Guy Whittaker and the bank itself, alleging they were sold shares under false pretences.
While the action group is comprised of mainly of retail investors including pensioners and former RBS workers, over 100 institutional investors who lost money in the RBS 2008 rights issue, are part of the collective action.
In October, a judge combined the claims against Zurich-based Credit Suisse and GLG into a single trial scheduled to start in January 2015.
The Richard Desmond case is: Richard Clive Desmond & Ors versus Credit Suisse International & Anr, case no. 13-842, High Court of Justice, Queen's Bench Division.
© Copyright IBTimes 2023. All rights reserved.