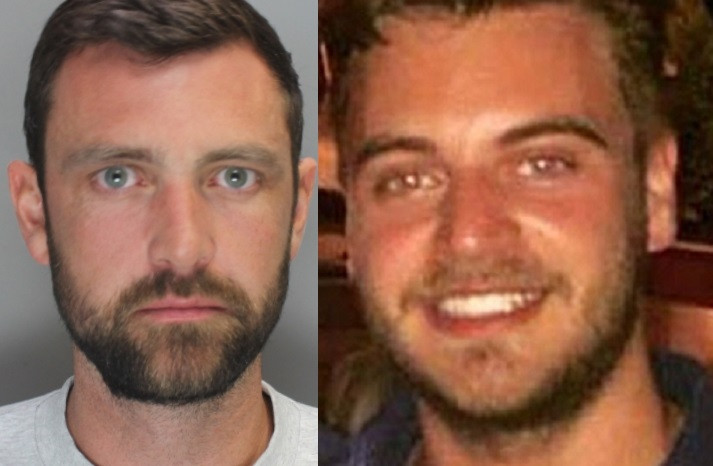 A man has been jailed for killing his friend with a single punch after the victim threw his shoe put of a moving taxi. Alexander Thomson, 33, pleaded guilty to the manslaughter of 23-year-old Thomas Hulme following a night out in central London on Friday 26 August 2016.
As the pair rode in an Uber with three friends after leaving The Fence pub, Cowcross Street, Farringdon, Thomson placed his feet on the seat opposite him next to Hulme.
After being dared to by his other friends, Hulme grabbed Thomson's shoe and threw it out of the window. In response, Thomson punched Hulme in the side of the head in a "senseless" act of aggression.
The other three men in the taxi told police Hulme first appeared to look fine apart from blood appearing at the side of his mouth. When the taxi pulled over so Thomson could retrieve his shoe, Hulme got out and followed him before he collapsed onto the pavement.
The City of London Police and the London Ambulance Service arrived on the scene and took Hulme to the Royal London Hospital. He remained on life support until he died from a brain haemorrhage the next day, just before 7pm on Saturday 27 August 2016.
After pleading guilty to manslaughter at the Old Bailey, Thomson has now been jailed for three years.
In a victim statement read out in court, Hulme's family said: "As a family, we are still in disbelief. Our devastating loss means we are now living life with immense sadness. We no longer have the future we imagined and Tom does not have the life he planned and dreamed of. We miss Tom so much."
Detective Inspector Sam Toprak from the City of London Police Major Crime Team said: "The two men were friends and had been enjoying a night out when, what started as a prank, ended in tragedy.
"This was a senseless act that has left Thomas Hulme's family understandably devastated. While nothing will change what has happened I hope that today's sentence will go some way to bring them some closure on this heart-breaking time."