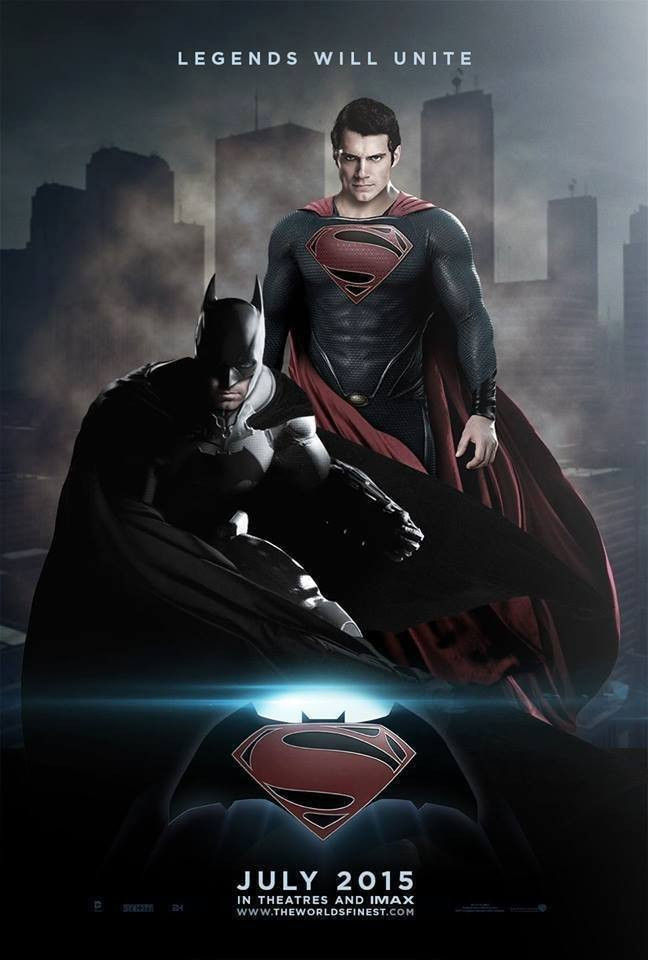 The plot of the eagerly-awaited Man of Steel sequel, tentatively titled Batman vs Superman, has been closely guarded for obvious reasons.
However, a recent post put up by MoviePilot.com claims to be the inside scoop on one of the most looked-forward-to superhero film's storyline. Some of the 'leaked' plot-points do seem rather plausible and are based on previous hints and teasers given by the film's makers.
The Following May Contain Potential Movie Spoilers:
The film picks up seven years after the events of The Dark Knight Rises. Batman has retired to rebuild Gotham as Bruce Wayne.
During this time, knowing that crime needs to be dealt with, Bruce Wayne has launched a bunch of BatDrones & BatAndroids (BatArmy). Wayne becomes one of the most influential men on the planet due to his rebuilding agenda in Gotham, and the rise of Wayne Enterprises.
Gotham City is basically led by Bruce Wayne & Wayne Enterprises by day and his BatArmy by night and he has to manage both sides. Speculations indicate that Wayne is an ally of Batman. He admits that he has been 'financing' the Batman but states that he has never actually met the masked crusader. He argues that Batman is making Gotham City a safer place. This is, of course, the general consensus in the populace.
Wayne is concerned by the events that took place in Man of Steel. Bane's terror in Gotham is still fresh in his memory and the reconstruction of Gotham is not completely done. Everyone saw what the 'alien' (Superman) is capable of. Wayne considers Superman a threat and decides to research every single details there is to know about the visitor from Krypton.
Bruce Wayne wants to get involved with the reconstruction of Metropolis. This means that Wayne Enterprises and LexCorp have to work together. It is a prospect Wayne is not too thrilled about but goes ahead as it's for the greater good.
Update on New Batsuit:
According to Forbes film blogger, Mark Hughes recent tweet, the big Batsuit reveal will most likely happen in April:
@ThatSportsGuyNY I've got some articles about BvsS coming soon, yes. No new word on the batsuit, hopefully they'll release it soon though.

— Mark Hughes (@markhughesfilms) March 18, 2014
Man of Steel 2 starcast is headlined by Ben Affleck as Batman and Henry Cavill as Superman. The cast is slated to begin filming in April and the movie will hit theatres early 2016.