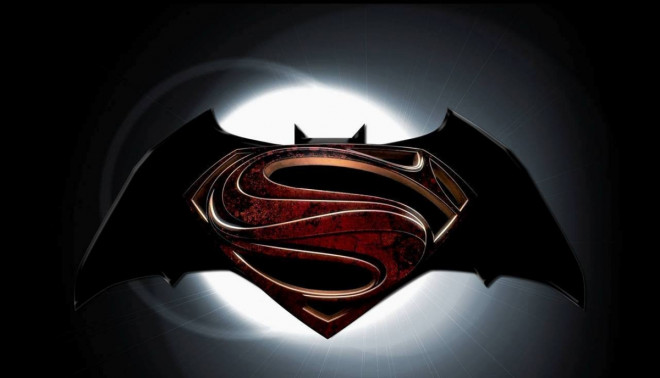 Batman vs Superman director Zack Snyder released the first photo of Ben Affleck in the new Batman last week but according to filmmaker Kevin Smith, it may not be an accurate photo.
The photo being black and white makes the suit appear to be all black, suggesting a similar colour tone to the suit Christian Bale wore in the Dark Knight trilogy. However, Smith is saying that the new suit is actually blue and gray, reports Enstars.
"As you may remember, I saw a photo of the Batsuit many months ago, and many people asked online, 'Is that the picture you saw?' No, that is a very cool picture, but that is not the picture I saw....They put it on a fake rooftop, and they lit it up. But it was in colour, and you could see every piece of detail," he said on the Hollywood Babble-On podcast recently.
He then explained what the suit actually looks like in full colour, comparing it to comic book writer Frank Miller's The Dark Knight Returns series, where the Masked Crusader wears a blue and gray suit.
"So what the suit looks like, and I was always kind of keeping it quiet until they revealed it, but they've revealed it . . . If you want to see what this f---ing suit looks like, you just go to Frank Miller's The Dark Knight Returns, go to the third book, Hunt the Dark Knight...it's the exact f---ing outfit he's wearing. That's why I hugged that guy all those months ago."
So, something like this maybe?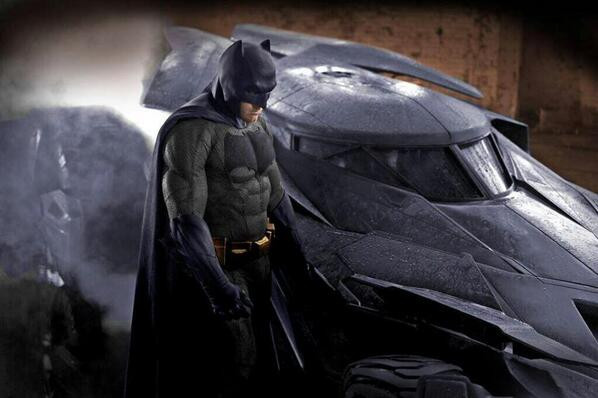 Meanwhile, filming for Man of Steel 2 or the tentatively titled Batman vs Superman officially began last Friday (16 May) in Detroit, US.
Some new on-set images leaked online showing director Zack Snyder in the middle of shooting.
Thanks to CBM, check out the first image of Zack Snyder on the set of #Batman vs. #Superman... pic.twitter.com/lFEEdhmrqQ

— Infinite Earths (@InfinteEarths) May 16, 2014
Batman vs. Superman set photographer Clay Enos even snapped a photo of Snyder riding a scooter that was being used in the scene in between takes, reports Batman-news.com
My worlds collide. @vespausa and @wbpictures / @ZackSnyder #slr pic.twitter.com/7cZGtSCkFj

— Clay Enos (@ClayEnos) May 16, 2014
An image of actress Gal Gadot, who plays Wonder Woman in the film also surfaced online. Thought not in her superhero attire, Gadot pretty much nails the look of Wonder Woman's alter ego Diana Prince.
NEW PHOTO: Gal Gadot filming in Michigan on Friday via @armendarakjian on IG. #HenryCavill #BatmanvsSuperman pic.twitter.com/cERwdV02gN — Henry Cavill (@HenryCavillOrg) May 17, 2014
1st shot from #Batman vs #Superman? One fan captures Gal Gadot as Diana Prince aka #WonderWoman ? pic via @Mike0686 pic.twitter.com/8eQIQsTOq4

— Batman Notes (@BATMANNOTES) May 16, 2014
According to the report, Fans nearby stated that Gadot's scene involved her character Diana Prince/Wonder Woman walking out of a building, in a blue dress, and getting into a car. They apparently filmed this scene multiple times.
Also, here is another new image of a prototype sculpt of the new Batmobile. The image leaked online last week.
@BatmanNewsCom @johncampea Another new shot of the Batmobile! pic.twitter.com/XTf4fKHMKv — MODyssey (@MODyssey22) May 15, 2014