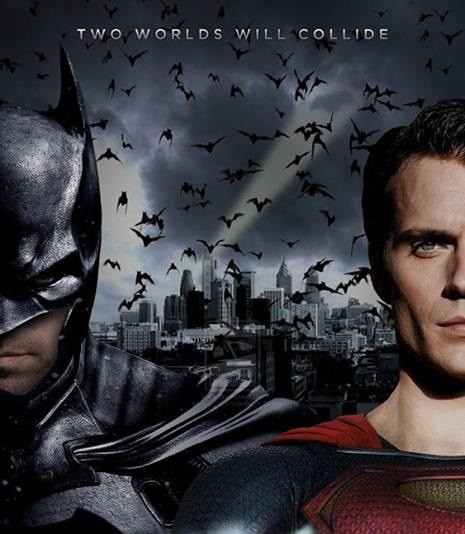 What will Batman's new suit look like? This is something that fans as well as Hollywood industry folks have been wondering since the Man of Steel sequel's announcement. It seems like that revelation is about to happen very soon.
The brand new suit designs for Man of Steel 2's Batman (Ben Affleck) and Wonder Woman (Gal Gadot) could be released in a matter of weeks, reports Enstars.
This new development was shared by Mark Hughes, of Forbes, who tweeted to his followers on Tuesday that the Batman vs Superman (tentatively titled) costumes for the superheroes might be revealed soon.
Okay, fans, get ready, a bat-suit & WW reveal seems to be imminent, as in possibly days away!

— Mark Hughes (@markhughesfilms) February 11, 2014
He then followed this up with another tweet indicating that the release of images is probably linked to the shooting schedule of the film, and the possible delay in filming might push it back:
The delay in start of filming might push it back a tad, but I'm hearing it may drop as originally planned in next 10 to 12 days or so. — Mark Hughes (@markhughesfilms) February 11, 2014
However, there's still a glimmer of hope for fans desperate to see the images as Hughes ended the subject with a hopeful tweet:
That said, I do get a sense that the reveal will probably go forward as planned, roughly in the next 2 weeks. That's my gut feeling.

— Mark Hughes (@markhughesfilms) February 11, 2014
Also in the works is an upgraded Superman suit, according to Hughes.
The new costume designs are being closely guarded and only a few people have reportedly seen the new Batsuit. Among them is Filmmaker Kevin Smith who gushed that the Batsuit is unlike any previous superhero suit:
"You have not seen this costume in film before," Smith said in November 2013. "Because every other movie has done this matrixy black armour thing... There wasn't a single nipple on this f-ing suit man. I think everyone is gonna be like 'Holy s-!' We haven't been down this path before."
Man of Steel 2 is scheduled for release in theaters on May 6, 2016.