Man of Steel 2 has finally got an official title. Warner Bros. announced on Wednesday, 21 May, that the tentatively titled Batman vs Superman film will be called Batman v Superman: Dawn of Justice.
Along with the title, the company also revealed the official logo of the film (above).
The film's new logo is a tweaked version of the one revealed in last year's Comic-Con (below).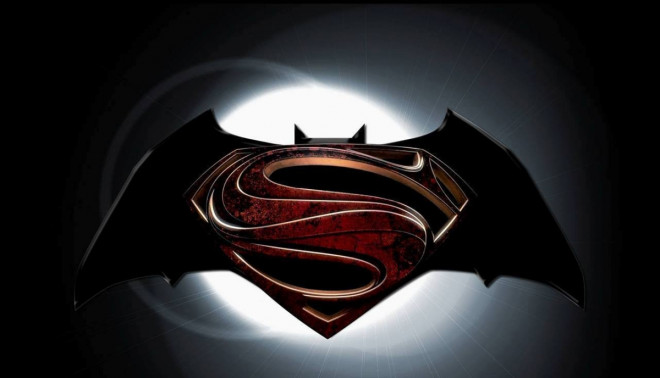 The Dawn of Justice subtitle appears to connect to the highly anticipated Justice League movie, set for release in 2018. The film's new title takes it further away from being a Man of Steel (Superman) sequel and more towards the Justice League film. Also, Batman gets top billing!
Even though it seems about right to put The Bat in the limelight (considering his iconic pop culture status), it remains to be seen how Superman manages to hold his own against the more seasoned hero, in the film.
The filming is taking place at Michigan Motion Picture Studios and "on location in and around Detroit, Michigan; Illinois; Africa; and the South Pacific," the announcement reveals (via Enstars).
In addition to Affleck, Cavill and Gadot, Batman v. Superman: Dawn of Justice stars Amy Adams as Lois Lane, Jesse Eisenberg as Lex Luthor, Laurence Fishburne as Perry White, Diane Lane as Martha Kent and Jeremy Irons as Alfred Pennyworth, Bruce Wayne's butler.
Holly Hunter will also be in the film, though her role is unknown. Additionally, Ray Fisher has allegedly been confirmed to be playing Cyborg.
Batman v Superman: Dawn of Justice is scheduled for release in theatres on 6 May, 2016.