The family of a woman in New York who was killed while she was out running broke down after watching the man accused of murdering her tell police: "I finished her off, I strangled her".
Karina Vetrano, from Queens, was found dead on 2 August 2016 after going for a jog close to marshland near her home.
Chanel Lewis has been charged with her murder and during his trial Vetrano's family had to hear him explain that he struck the jogger so hard that her teeth broke.
Lewis said in a pre-taped confession that he "lost it" and grabbed the 30-year-old as she ran past him along a bike path in Spring Creek Park, reported The Independent.
The defendant said that Velrano scratched his face leaving him bleeding from scratches.
"I was mad, I saw red," Lewis told police in the video, before telling officers he hit her five times, knocking her unconscious, and strangled her.
The court heard, during a pre-trial hearing that Karina's parents Cathie and Philip Vetrano attended, that the 21-year-old gave the confession in February 2017 after being arrested.
Lewis added, according to the New York Post: "She didn't yell. She was finished," said the accused in the video being played to the court.
"I finished her off, I strangled her. She fell into the puddle and drowned. I got up and wiped off the blood. And she was calm, she was in the pool of water."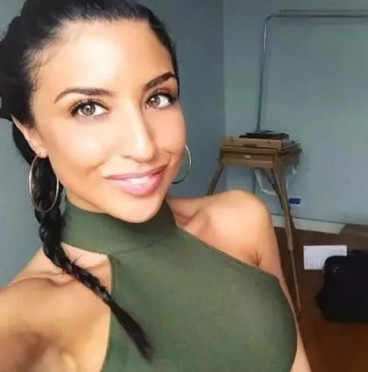 The confession was given after Lewis spent the night in a police precinct watching cartoons, Queens Supreme Court heard.
Lewis' attorneys argue his confession was wrongly obtained and should not be admissible in his upcoming trial, reported the Associated Press.
The defendant denies murder and the pre-trial hearing is being held to determine whether the confession is admissible as evidence.
The court also heard that Lewis seemed to think that he could pay his way out of his murder charges.
"I can straighten my stuff out?" he asked the prosecutor. "You're the DA right? Where do we go from here? Is there a restitution programme or something?"
Lewis also denied sexually assaulting Vetrano, even though she was found with her jogging shorts around her ankles.
"I didn't do any of the stuff they said, sexual assault and stuff like that," he said during his confession.
Philip Vetrano told the New York Post Lewis' family left the room as the tape of his confession was played.
"We know where the coward got his cowardliness from," he said. "The truth hurts. It's pathetic. It's just so tomorrow they can say their offspring is not guilty."